Southeast Coast of Austarlia

Best Times To Visit: Sep-Nov / Mar-May
Overview
THINGS TO DO
Adventure-Seeker? Check out activities with a flame  (   ) for some extra thrills!!
City Secrets – Look for a What's ON in Sydney magazine. They have coupons that will give you up to 50% off for just about any activity you would want to do in Sydney. Also check out the Sydney Morning Herald and visitnsw.com for more local events. visitnsw.com
Bridge Climb  ( ) – This will likely be the most adventurous activity you can do in the city but also one of the most expensive, ranging between $150-$250 AUD for a 2-4 hour climb. If you are on a budget you can walk up the nearby Westfield Tower for about $15 AUD which has a comparable view. Although I felt pretty cool navigating the ins and outs of the Harbor Bridge as if I was Spiderman, because of the price I wouldn't recommend.   $250 AUD can you get you a helicopter ride, a boat trip, and a diving excursion of the Great Barrier reef in Cairns (3 hour flight from Sydney). www.bridgeclimb.com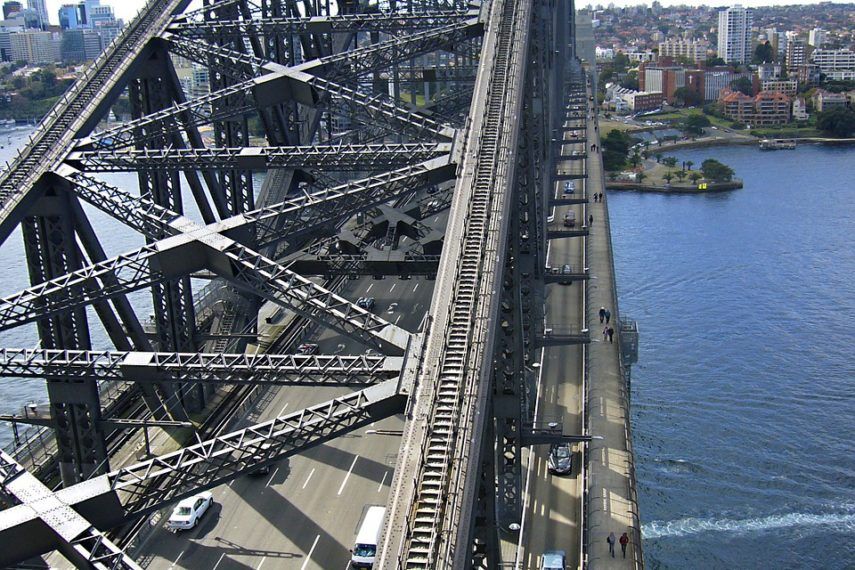 Featured Photo: @taylor_baird | Tag #WWTTSydney to be featured in our Sydney City Guide
Opera House – An amazing site to see in the day and even more beautiful at night, taking a picture in front of this world famous landmark is a must. Take the 1 hour tour which leaves every 30 minutes from 9 am – 5 pm to discover the backstory of this architectural wonder. sydneyoperhouse.com/tours
Featured Photo: @compass_q | Tag #WWTTSydney to be featured in our Sydney City Guide
Sydney Tower Eye and SKYWALK   ( ) – If heights make you squeamish then this vantage point may not be for you. The Tower Eye is Sydney's highest attraction and gives the best view of the city. You can also venture onto the SKYWALK and breathe in that Australian air as you walk on to the glass platform of the observation deck.  www.sydneytowereye.com.au
Featured Photo: @thepotboiler | Tag #WWTTSydney to be featured in our Sydney City Guide
Cycling – If you are in need of a good workout but still want to be able to do some sightseeing then considering doing a GPS, audio cycling tour through Sydney or Manly Beach. You can ride at your own pace while you see some of Sydney's most iconic landmarks. sydneybiketours.com.au
Water Activities   ( ) – Enjoy a different view of Sydney from the water as you kayak through the pristine Middle Harbour Waterway. You can also get FREE kayak lessons on Saturday if you book in advance or head to the 4 km long Manly Beach to try your hand at surfing or snorkeling. sydneyharbourkayaks.com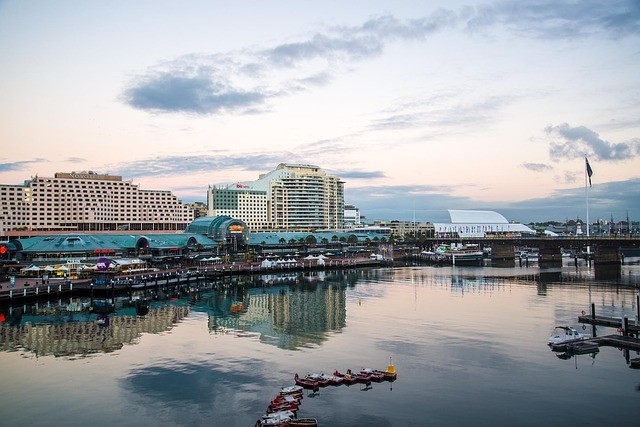 Taronga Zoo and Sydney Life Aquarium – Great for kids but if you are on vacation in Australia, why would you want to see a Great Barrier Reef exhibit in a building when the actually Great Barrier Reef is a few hours away by plane. Go big or go home!! The zoo does have a ropes course but still nothing special about these two. Skip it!!  www.taronga.org.au
Featherdale Wildlife Park – You can cuddle and snap a FREE picture with a koala, hand-feed kangaroos and wallabies, and during the spring see young joeys (babies) being shown off. This award winning sanctuary is located 45 minutes outside of the city and can be reached by public transport with a train to Blacktown and then bus #725. featherdale.com.au
Featured Photo: @featherdalewildlifepark | Tag #WWTTSydney to be featured in our Sydney City Guide
HISTORY
I spent some extra time explaining the history of Sydney in a bit more detail because it is actually kind of hard to find. PLEASE READ as Sydney is so much more than the Opera House. Because of the difficulty to tap into the history, not the lack of it
Aboriginal History (Colonization – Part 1) – Australia's history dates back 40,000-50,000 years with the indigenous Aborigine people. Believed to have migrated out of Africa and were described as blacks by early European settlers, the population was spread across 250+ nations with smaller clans inside of each.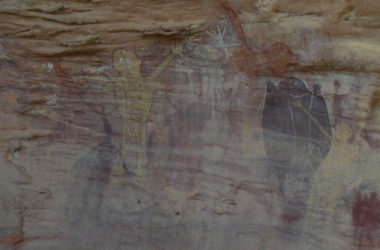 The Dutch were first Westerners to land in Australia in 1606 but it was the British who began colonization in 1788 in Sydney's Botany Bay. Similar to what happened to American Indians, European disease greatly damaged the Aborigine population. Specifically in Sydney, almost half of the Aborigines, called the Eora people, were wiped out by smallpox (although there is some debate is was contracted by Indonesian farmers).
Aboriginal History (Colonization – Part 2) – The negative effects of Australia's colonization continued for the Aborigines as a federal and state program developed to socialize Aborigine people into western culture. They did this by removing Aborigine children (now known as the Stolen Generation) from their homes all over Australia and they completely cut their ties to their culture and family.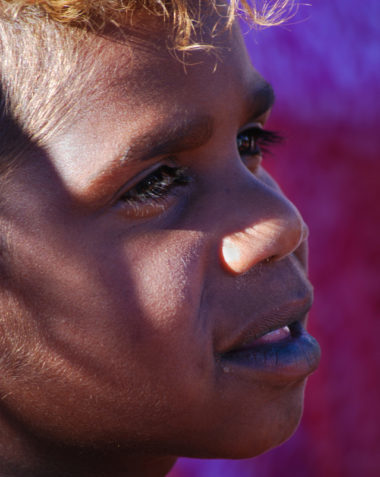 This, along with disease and the forceful redistribution of Aborigine land brought the Aborigine population down to 75,000 where pre-colonization estimates had them around 350,000. Australia has a pretty dark past but there is a small silver lining in that the government gave a formal apology in 2008 for their past discretions. This is at least more than what America has done for American Indians and for African slaves. Check out some of the Aborigine Tours you can do while in Sydney (tribalwarrior.org, dreamtimessouthernx.com.au)
Australia (Industrial Revolution) – In the late 1700's the Industrial Revolution was just getting kicked off in Great Britain which caused for an abrupt transition from labor intensive jobs (like manually making thread) to working in factories. This caused very high unemployment which lead people to resort to crime and eventually a high imprisonment rate. As the prisons were becoming more and more overcrowded, America, Great Britain's dumping ground for convicts, gained their independence. Yikes!!! So after sending over 60,000 convicts to America, Great Britain needed to find a way to address its overabundance of prisoners and just as you guessed it the solution was Australia.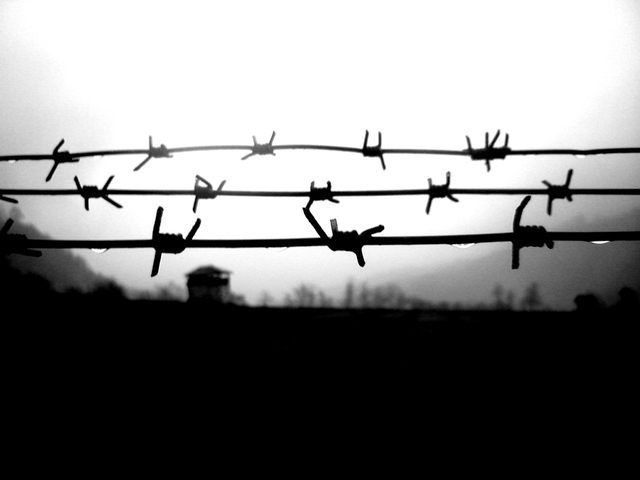 Australia (A continent full of convicts) – In 1788, a fleet of ships that were led by Captain Arthur Phillips had over 750 convicts of the 1000 or so initial settlers. This high convict transportation rate continued up until 1868 and in the end over 160,000 convicts were transported to Australia. Eventually, free settlers began to also make the journey but it took some convincing from the government who enticed them with free land, free convict labor, and wages for up to two years. As more and more free settlers started to come to Australia, they gained their wealth by doing what the upper class settlers were already doing. Squatting.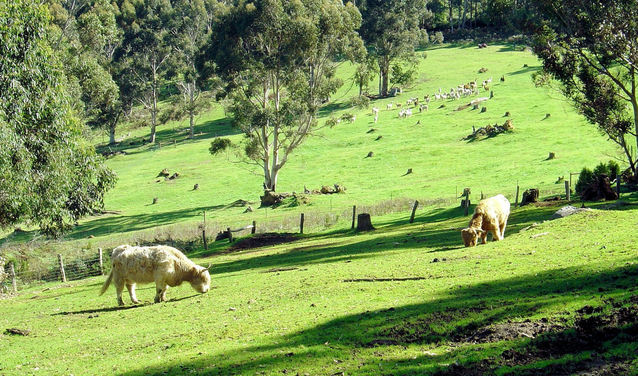 Australia (The Big Divide) – That's right, settlers would squat on land and just allow there goats and sheep to roam free so much so that the government eventually awarded them the land and profited from it a bit. This is how settlers amassed their wealth and some of their land was as big as small countries. Eventually the gold rush in 1850 changed everything, and now everyone no longer needed to be convinced to come to Australia, you now couldn't keep them away and this includes people from other countries as well. This lead to more of a diverse immigration to Australia and accounts for most of the non-European settlers you see there today.
AFFORDABILITY
Sydney is inexpensive but also is not cheap. The problem is that it creates this illusion that because the U.S. dollar is stronger than the Australian dollar that there would be some significant cost savings.  However, the sad truth is that this is not the case. When you do the conversion you will see that prices for dinner, drinks, activities, hotels, taxis etc. are pretty much on par with American prices. Sometimes above, sometimes a bit below, but averages out to be about the same.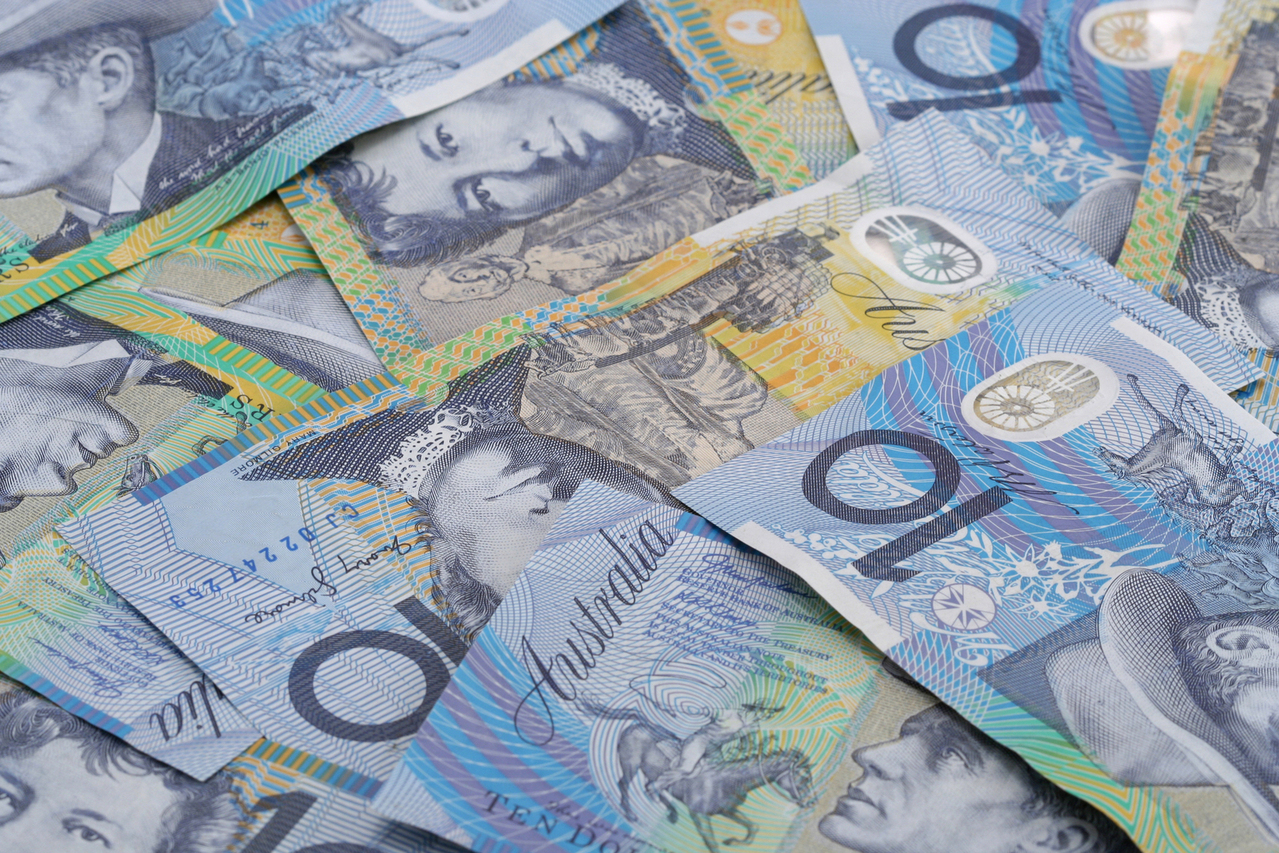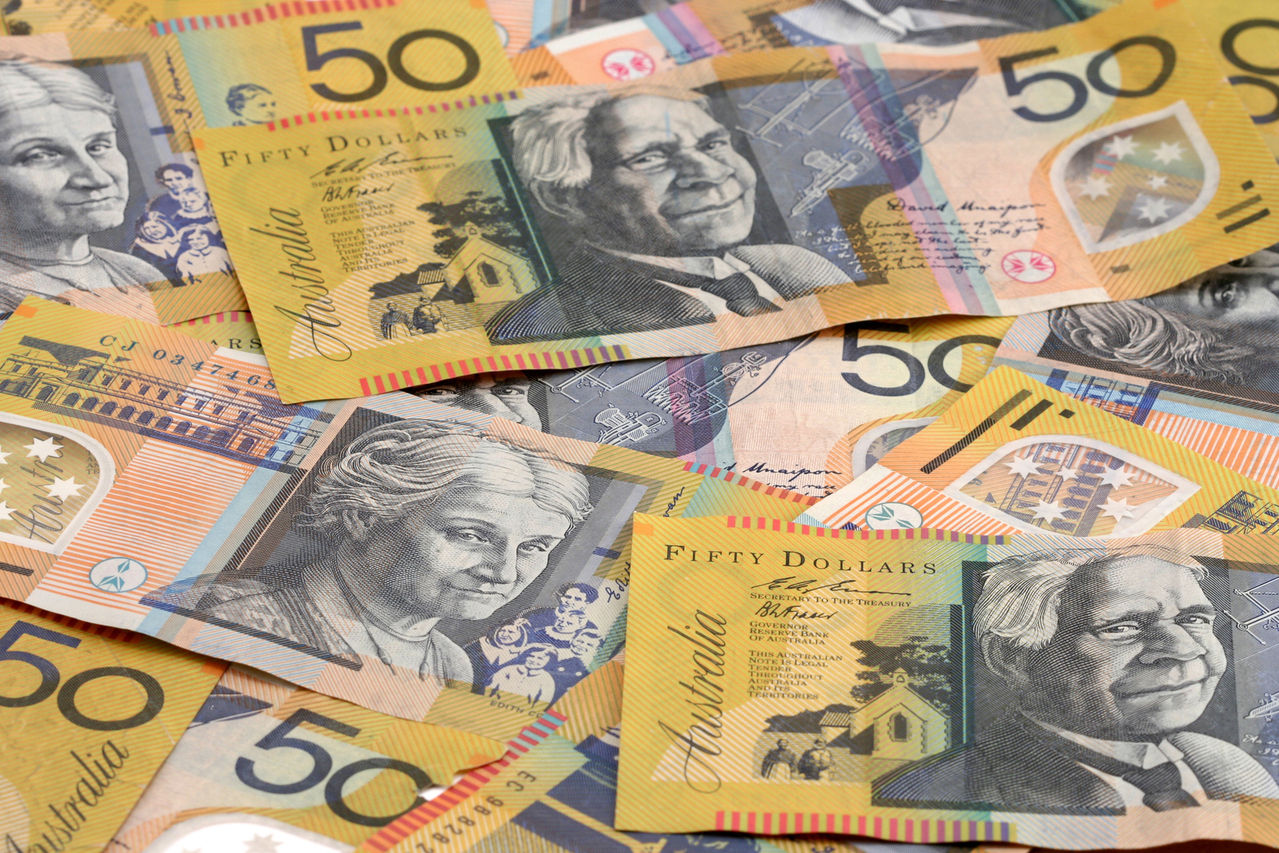 Two mixed drinks at Ivy Lounge cost 30 AUD and when I went to eat at Thai Pothong, a plate of Pad Thai cost 18 AUD for a frame reference. I explain more about Ivy Lounge and Thai Pothong in the Nightlife and Local Food section respectively if want to know more.  At the end of the day, you may find some small wins here and there but expect to spend money as if you were back in the good ole USA. Check out the Big Mac Index below:
Big Mac (Sydney): $5.30 AUD or $3.92 USD [2015]
Big Mac (USA): $4.79 [2015]
Exchange Rate: $1 to 1.3 AUD / 1 AUD to $0.7 USD (Note Exchange rates are constantly changing. Please use following link for must up to date chance rate http://www.xe.com/currencyconverter/)
RELAXATION
Bondi Beach – This a super trendy beach where all the beautiful people of Sydney come to soak up the rays. Hopefully, the gym has made your acquaintance in weeks prior but if not embrace the gut. It is what's on the inside that counts, right?!! There are plenty of shops and great views so you can spend all day here and even do some surfing. Be sure to do the Bondi-to-Coogge coastal walk as well, phenomenal views!!
Featured Photo: @suria_jin | Tag #WWTTSydney to be featured in our Sydney City Guide
Featured Photo: @iamangelmontero | Tag #WWTTSydney to be featured in our Sydney City Guide
Manly Beach – Named after the indigenous people who once lived here who had very manly behavior, this beach sits on a beautiful peninsula in the Northeast of Sydney. Take the Manly Ferry from Circular Quay to reach this sparkling beach and enjoy some of its cafes and restaurants as well as some great surfing and snorkeling opportunities. Afterwards, enjoy the Fairfax walk or the Manly Scenic walk to get the legs moving as you delight in Sydney's most attractive walking tracks.
Featured Photo: @hayriyeinatci | Tag #WWTTSydney to be featured in our Sydney City Guide
Featured Photo: @manlybeachaustralia | Tag #WWTTSydney to be featured in our Sydney City Guide
Paddy's Market – Do you just have that craving to spend money or maybe you don't but bae does? Well, look no further as these markets will satiate that craving!! Don't worry there are food options too!
 Paddington Market – Offering 250 stores with Australian made goods (Sat Only 10 am – 5 pm) paddysmarkets.com.au
The Rocks – Take a walk through cobblestone streets of the first colonial settlement that was established in 1788. It is one of the few places of Sydney that has some decent culture and tradition with a variety of galleries, museums, and studios. Also, a premiere place for dining and shopping, don't forgot to walk to this neighborhood when you are in Circular Quay. Download the "Walking the Rocks" App so you can do a self-guided tour. therocks.com/walkingtherocks
Featured Photo: @calina.re93n3 | Tag #WWTTSydney to be featured in our Sydney City Guide
Rocks Market – 200+ stalls showcasing an ever changing array of art, jewelry, fashion and home-ware. (Sat/Sun 10 am – 5 pm)
Featured Photo: @sooo_h2| Tag #WWTTSydney to be featured in our Sydney City Guide
The Rocks Friday Foodie Market – Wander and sample fresh gelato, chocolates, bread and more at this local food favorite. (Fri Only 9 am – 3 pm)
King's Cross Organic Market – Enjoy organic fruits, vegetables, jams, home baked goods and more at this weekly event enjoyed by locals and travelers alike (Sat Only 8 am – 2 pm)
Shopping – If you are looking for more designer labels and high end street brands check out Queen Victoria Building, The Strand Arcade, and Westfield Sydney all located in the CBD. If you are looking for some vintage shopping head to Newtown for the hipster, funky area of Sydney.
LOCAL FOOD
Similar to London there isn't really a staple Australian dish (I don't count England's Fish and Chips, it is disgusting!). But the food you will eat in Australia will be diverse and it will be good.  There is really good Indian food and of course this is wine country, so you can't forget about that!!
$$$ – Expensive
$$ – Moderate
$ – Cheap
Wine Tasting (Hunter Valley) – Hunter Valley is Australia's oldest wine producing region and it is located 2 hours outside of Sydney. If you are in to wine, then a taking a tour of the vineyards is a must!! When selecting a tour be sure to ask if lunch is included, how many vineyards will you see, are the vineyards mainstream or boutique, and are the additional tastings of cheese, meat, or beer. Compare what your hotel offers and also look at viator.com. I did one with Richard (winecountrytours.com.au) which wasn't bad but only went to two vineyards for 150 AUD. If I had to do it over again I would've went with one on viator.com that included a wildfire safari stop and 3 vineyards. [ $$$ ]
Featured Photo: @huntervalleywinefestival | Tag #WWTTSydney to be featured in our Sydney City Guide
Sydney Fish Market – In the mood for some fresh sea food, well Australia's largest working fish market is calling your name. Enjoy local faves such as rock lobster or sashimi at one of the many restaurants. You can also take a cooking class or get a behind scenes tour of all that fishy action. Whatever you do just be sure to leave with your stomach full!! sydneyfishmarket.com.au [ $$ ]
Farmhouse Kings Cross (Kings Cross) – The food at Farmhouse will bring your taste buds to heaven and you will pray that they never leave. High quality food, high quality service all for approximately $60 AUD per person, which is a steal!! It is a 5 course set menu that you will enjoy on a communal table and chefs will explain each dish before serving. Sit back and relax as they guide you on a journey of tasteful splendor. It is ranked on of Sydney's best restaurants so be sure to make reservation at least two weeks in advance. It is still on the pricier side but not terrible by any means.  farmhousekingscross.com.au [ $$$ ]
Featured Photo: @benny_barnett | Tag #WWTTSydney to be featured in our Sydney City Guide
Thai Pothong (Newtown) – Some of the best Thai food I have had even after going to Thailand. Do not come to Sydney and forget to stop in Newton to go to this fabulous Thai restaurant. The Tom Yum soup was good but the Pad Thai, Green Curry, and Panang Curry were to die for!!  www.thaipothong.com.au [ $$ ]
Featured Photo: @phyllis_l__ | Tag #WWTTSydney to be featured in our Sydney City Guide
Wine Odyssey (The Rocks) – With over 40+ wines from all over Australia the most novice or veteran wine drinker will have an appreciation for this place. Australia is the #2 wine supplier behind the US, so it behooves you to give it a go!! It is pricey ($15-$30 AUD for a strong pour) but if you come during happy hour between 4:30 and 6:30 it is much more affordable and you can pair some small dishes with wine. I wouldn't suggest for dinner but a nice stop before. wineodyssey.com.au [ $$$ ]
Mamak – A perfect place for a cheap eat and to indulge in some authentic Malaysian food. This isn't the cleanest place in the world and gives you a hole in the wall feel but considering you are likely going to have to stand in line for 20+ minutes just to get a seat, you know the food is good. Definitely try the chicken satay, the lamb and chicken curry, and a few rotis. Your stomach will thank you!! mamak.com.au [ $ ]
Featured Photo: @clerkenwellboyec1 | Tag #WWTTSydney to be featured in our Sydney City Guide
Chinatown and Haymarket – You will find some of the best Chinese food outside of China, in Sydney's Chinatown with a variety of eateries serving you dumplings, noodles, peking duck, stir fry etc. There is also diversity where Thai, Vietnamese, Malaysian, Japanese and even Cantonese options are available so any flavor you are craving, can be met. Some shops close as late as 2 a.m. and not only is this a great location for food but also a perfect place to shop for souvenirs as items here are quite affordable. [ $ ]
ROMANCE
Go Wine Tasting – Sydney is of course wine country!  Nothing more romantic than going on a wine tasking adventure through the countryside with bae. Check the "Local Food" section to see details on my recommendations for wine experiences.
Featured Photo: @bec_rew | Tag #WWTTSydney to be featured in our Sydney City Guide
Harbour Cruises – Take a Harbour cruise out of Darling Harbour or Circular Quay to watch Sydney come alive as you sight-see from the water. Some cruise boats leave at 10 a.m. and 2:30 p.m. Mon-Fri respectively.  If you so desire some boats even have a breakfast or dinner option you can take at different times.  There are a variety options to chose from.  There is also the hop-on and hop-off ferry ride which is included in your bus ticket price.  
Botanical Gardens – While you are exploring Sydney and checking out the Opera house during the day take a stop at the beautiful botanical gardens right behind it. There are free tours that are at 10:30 a.m. and 1 p.m Mon-Fri. You can also do an Aboriginal Heritage tour through the garden to learn more about their history and culture on Fridays at 10 am. rgbsyd.nsw.gov.au
Featured Photo: @green.eye.laura | Tag #WWTTSydney to be featured in our Sydney City Guide
NIGHTLIFE
Although the lockout (not being able to get into clubs/lounges past 1:30 a.m.) has put a damper on the nightlife there are still some good options out there. Just ensure you get to your destination early and check the closing times of bars. Also, when applicable get on the guest list.
Opera Bar – Overlooking the harbor with the lights of city being reflected back at you, creating almost this enchanting atmosphere, you are bound to have a good night when you start the evening at Opera Bar. Come here for a mixed drink, glass of wine, or some bites to eat before you continue the night. operabar.au
Featured Photo: @operabarsydney | Tag #WWTTSydney to be featured in our Sydney City Guide
Jacksons on George – A venue with style and variety it is multiple bars in one. The first floor is a whiskey bar with over 100 whiskeys from around the world, on Level 1 is Temple Bar for our party goers who want dance the night away to top 40 and RNB, and then on the rooftop is the newly opened Magners Cider Bar (yes a cider bar!!). Oh, and almost forgot about the multitude of pool tables and 100+ local and imported beers. You want it, this place has it jacksonsongeorge.com.au
Featured Photo: @absoluteinfinity | Tag #WWTTSydney to be featured in our Sydney City Guide
Ivy Bar – Located right off George St, Ivy is a stylish rooftop pool bar and the playground of Sydney's good-looking young professionals. Ivy's lounge areas set a classy and sophisticated atmosphere where you can dance the night away listening to local DJ's or just casually enjoy conversations with friends. Dress to impress, because I am pretty sure all those pretty people I saw on Bondi beach have a meetup here on the weekends. www.worldsbestbars.com/the-ivy
Featured Photo: @aranlovespink| Tag #WWTTSydney to be featured in our Sydney City Guide
King's Cross – This area of town used to be the hotspot for clubs and nightlife but since the 1:30 a.m. lockout, the vibes have died down and venues have closed. You can still make a night out of it if you head to Hugo's Lounge (sophisticated, cosmopolitan – order the pizza) or Club 77 (grungy, electronica). There are other options as well so see what tickles your fancy. (King's Cross Nightclubs – http://mashable.com/farewell-kings-cross)
Argyle – A bar built for a chilled and relaxing night in the historic Rocks district, this venue opened in 2007 and has been a hot spot for locals. Argyle is housed in an 1820's Argyle store building and has 5 different bars that encircle a magnificent sandstone courtyard. Be sure to get on the guest list when applicable as covers can be as high as $30 AUD but also plan to have a good night. theargylerocks.com
Featured Photo: @theargylerocks| Tag #WWTTSydney to be featured in our Sydney City Guide
Featured Photo: @theargylerocks | Tag #WWTTSydney to be featured in our Sydney City Guide
The Star – A multi-purpose entertainment venue that is home to Sydney's largest casino where you can test your luck against the odds 24 hours a day. It also has premier restaurants, a couple of nightclubs and lounges, and event space having played host to artist such as Alicia Keys and Coldplay. star.com.au
WHERE TO STAY
 I would really only suggest 3 places to stay in Sydney, two of which are relatively close to each other.
Hunter Valley – Looking for more of a relaxing or even romantic experience? Well, consider staying in the wine region. It will definitely be a slower pace and a good glass of wine will always be at your fingertips as you enjoy the beautiful hills of Hunter Valley. It is approximately 2 hours outside of Sydney.
Featured Photo: @mishbridges | Tag #WWTTSydney to be featured in our Sydney City Guide
City Center – If you want be in the middle of all the action then you want to stay in the CBD because it has it all!! You will be in close proximity to George St. which is the main street in Sydney and it is full of pubs, restaurants, lounges, and designer stores. You are also no more than a 15 minute walk to Circular Quay, the location of the Opera House and the Harbor Bridge.
Darling Harbor – An entertainment precinct that not only hosts the Maritime Museum, the Seal Life Sydney Aquarium, and the largest IMAX screen in the world but also an abundance of eating options at the waterfront. You are also very close to the City Center, Circular Quay, Haymarket, and Chinatown, all within a 15-20 minute walk.
Suggested Duration – 3-5 days
Visa – Do not need to obtain a visa if staying for 90 days or less
Airport Transport – Airport link (train) will be your cheapest route to get to the city. It takes about 20 min and will cost you approximately $17 AUD. Purchase an Opus card if you intend on using train or bus in the future. The shuttle bus option to the city will cost around $30 AUD and then there is always a taxi that will cost you anywhere from $35-$50 AUD depending on traffic to the city center.
General Transportation – Local buses, the trains, or taxis will be your main mode of transportation once in the city but many places are within walking distance. You can also use the Hop-on Hop-off bus to take you around the city for $40 AUD for 24 hours or $60 AUD for 48 hours. It hits all major attractions.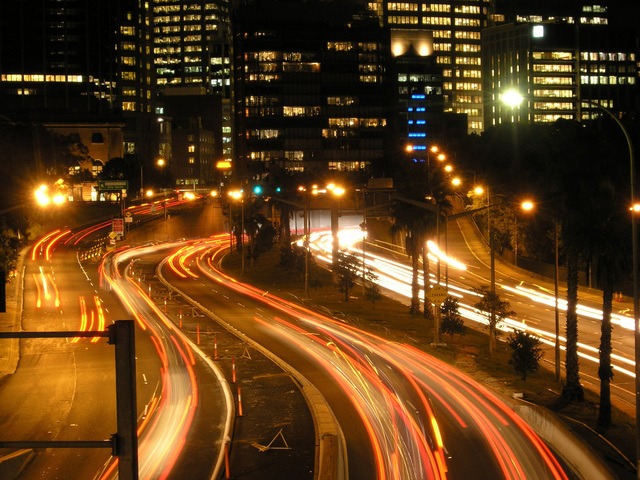 MY EXPERIENCE
Pros – Great restaurants, wine, beaches, distinctive wildlife, and enough activities to keep you busy for a number of days. Also, easy communication because everyone speaks English.
Cons –  Sydney's only negative would be that it feels like any other western city. It makes sense since it is a pretty young country but it does lack that deep cultural influence. Nevertheless, it is a city that should still be on your bucket-list and you should still make the trip.
My Experience – I stayed at the Sheraton at the Park for 5 days using points. The location is phenomenal, the lounge is excellent, and it is just a few blocks away from St. George St. However, I must admit, I didn't take full advantage of the location. This was my first time I have stayed in a 5 star hotel in my entire 6 month trip so I was enjoying it!! I relaxed so much that I even missed a wine festival that was within a 10 minute walk of my hotel so don't be like me, stay abreast of local events.
Once I shook the cobwebs off, I did do a number of things like the Bridge Climb, Bondi Beach, Newton, Opera House, and also a trip to Hunter Valley on a wine tour.  
The Bridge Climb was cool but as I said in the "Things To Do" section, it is bit overpriced and your money can go much farther.  You do get a great view of the Opera house though.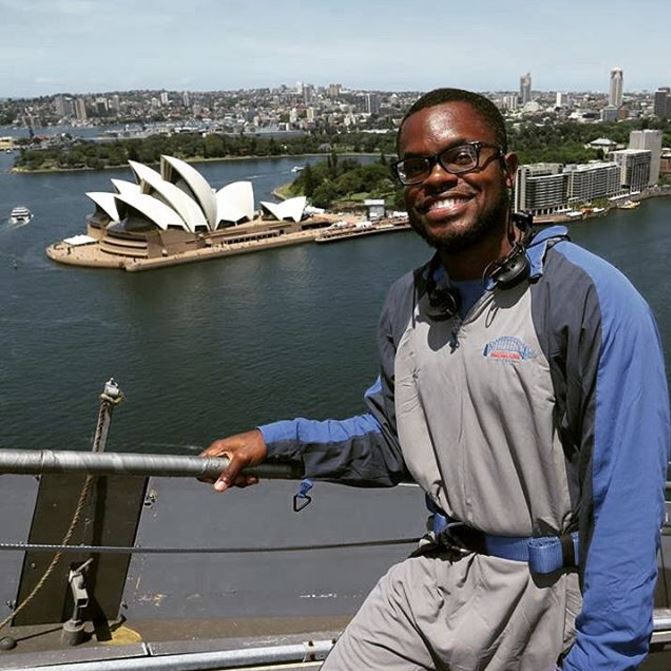 While in Sydney, I had to do at least one beach day so I tool a bus from the City Center to Bondi Beach. Now after seeing a bzillion beaches on this around the world trip and in my lifetime, this one definitely is not the greatest but  it did have some unique offerings. I particularly liked the Coastal walk which took you through the cliffs and to another portion of some other beach.  I also like the street art and the fact that there were a ton of restaurants directly across the street from the beach which gave me a lot of different lunch options.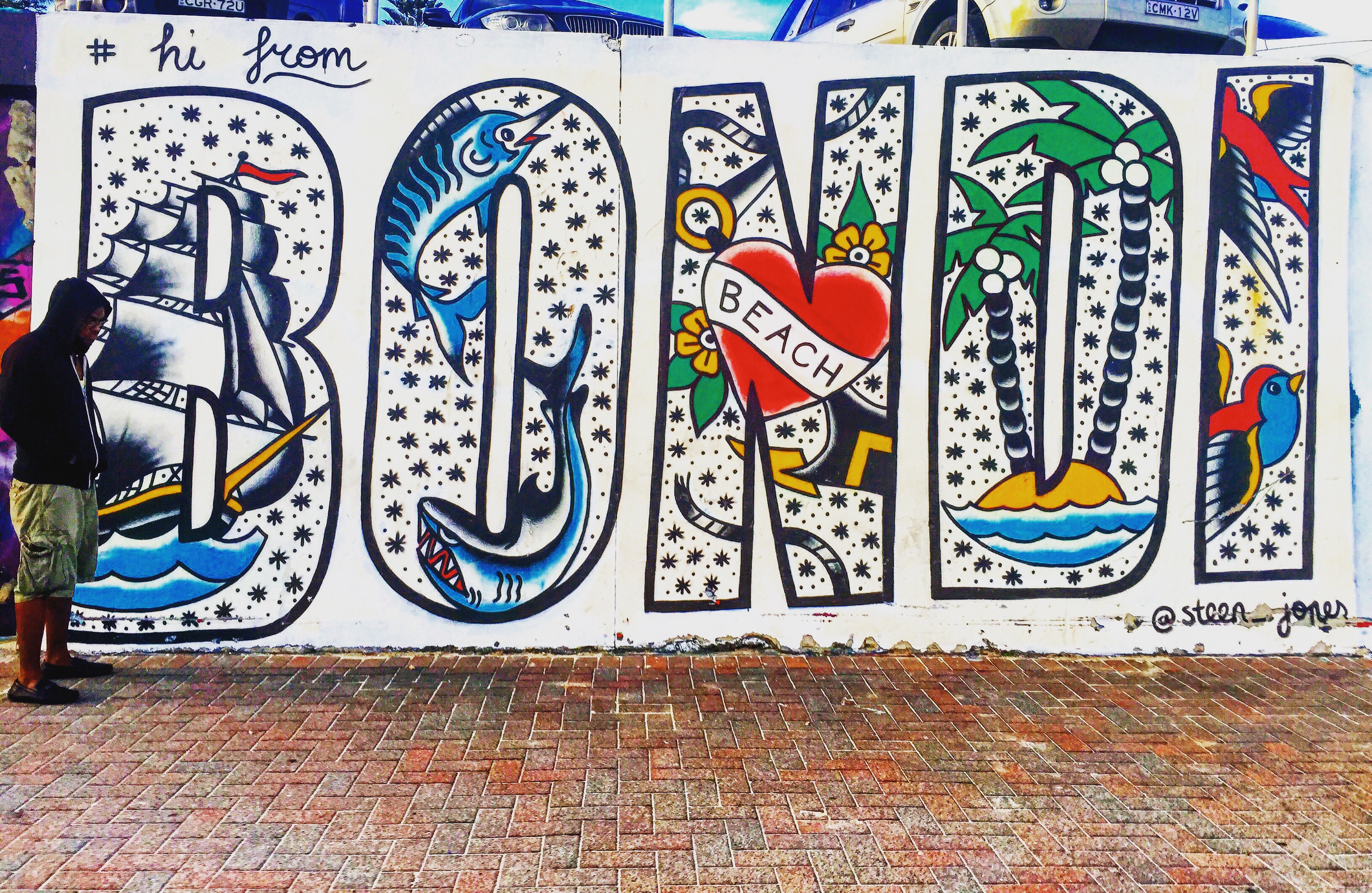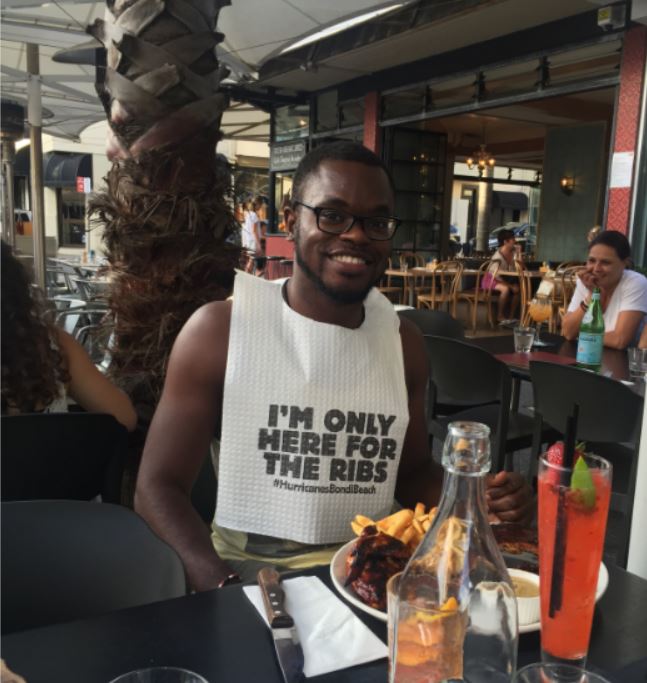 Now, how could I go to Sydney without going to Hunter Valley to partake in the wine.  I have been to Napa so comparatively speaking I still think Napa is better as far as variety and presentation goes but I do think the wine in Sydney is better.  But wine is based on the your personal palate so you be the judge.  I will have to give a detailed blog about the company I chose and the vineyards I went to but just make sure you put it on your list.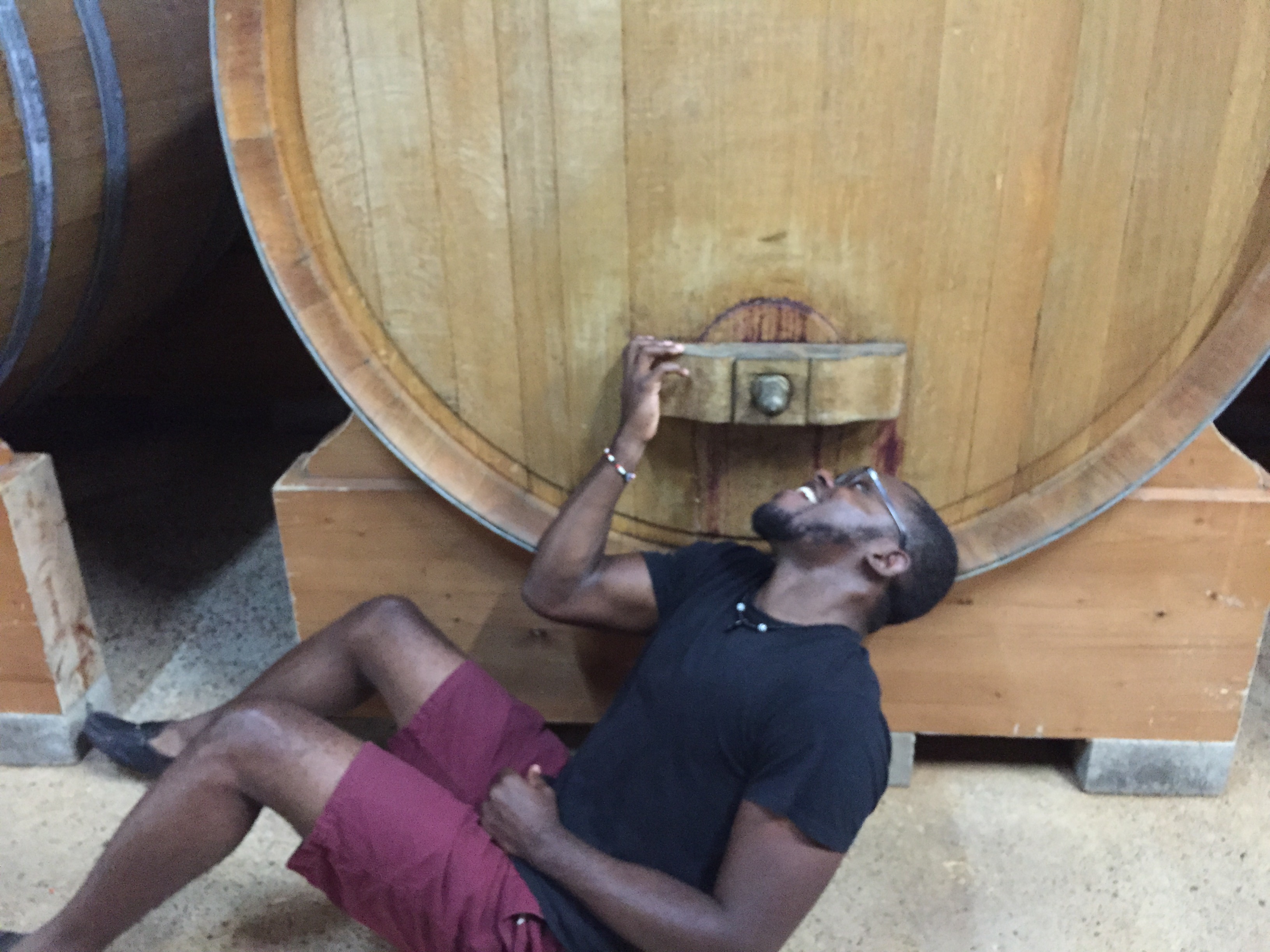 Now on to the Nightlife. Interestingly enough, due to violence in the past, you are not allowed into clubs past 1:30 a.m although they may not close until 4 a.m.   Also, after 12 a.m. you cannot have a shot or if you have bottle service you cannot actually touch the bottle. Go Figure!!! Quite the opposite of what I was expecting after meeting Aussies on the road.  They are normally the wildest and craziest of the bunch. They still turn up, don't get me wrong but it is just not as easy to come by as you would think.
If you are looking for a more relaxing vibe head to  Opera Bar. Unless a special event is happening most nights  there will be pretty chill and you will have a phenomenal view.