Johannesburg, South Africa
Johannesburg, Gauteng, South Africa

Best Times: Mar-May, Sep-Nov
Overview
THINGS TO DO
Adventure-Seeker? Check out activities with a flame  (  ) for some extra thrills!!
Lion and Rhino Park   ( ) – Play with lion and cheetah cubs and even baby rhinos in the nursery. You can also drive through the reserve and get up close with African wildlife. Approximately 45 min outside the city, this will be an all-day affair. www.rhinolion.co.za
Featured Photo: @_edwina | Tag #WWTTJohannesburg to be featured in our Johannesburg City Guide
Kruger National Park   ( ) – One of the largest and most well-known reserves in Africa and it is only about 5 hours from Johannesburg. If you really want to experience a safari through game drives and walks, and seeing the Big 5 (Lion, Elephant, Buffalo, Leopard, and Rhino) then you definitely should allocate at least 2-3 days and spend some time with Mama Africa. www.krugerpark.org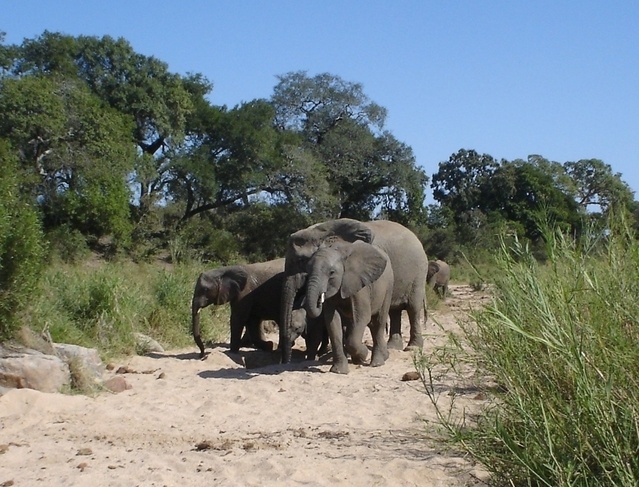 Pilansberg Game Reserve   ( ) – A 2 hour drive from Johannesburg this is a great game reserve that is set in an extinct volcano that has over 7000 animals including the Big Five. You could also stay at the reserve for a few nights at its luxurious overnight accommodations. www.pilanesberg-game-reserve.co.za
Apartheid Museum – Understand the system of racial segregation in South Africa from 1948 to 1994 between Africans and Afrikaans (Dutch). It was created after World War II by the Dutch dominated Nationalist Party and its resistance to these prejudice laws is akin to America's Civil Rights movement. www.apartheidmuseum.org
Featured Photo: @blakevond | Tag #WWTTJohannesburg to be featured in our Johannesburg City Guide
Soweto – This is the nicest township (ghetto) you will come across in South Africa. With an extensive history starting with blacks being forcibly removed from the city starting in the early 1900's, it has been at the forefront for major political changes in the anti-apartheid movement (i.e. Soweto Uprising, Freedom Charter etc).  See the Orlando Towers below.  http://www.soweto.co.za
Featured Photo: @arisguillem | Tag #WWTTJohannesburg to be featured in our Johannesburg City Guide
Featured Photo: @lisamariawinkler | Tag #WWTTJohannesburg to be featured in our Johannesburg City Guide
Vilakazi St – Located in Soweto, it is the only street in the world where two Nobel Peace prize winners have lived (Nelson Mandela and Desmond Tutu). Also, a good place to have lunch. www.southafrica.info/vilakazi.htm
Hector Peterson Museum and Memorial – A major part of the reason why so many people feel that Soweto is unsafe, is due to the Soweto Uprising that started with the murder of Hector Peterson in 1976. This place is a must see and crucial part to understanding the deep history of Johannesburg and Soweto. www.soweto.co.za/p_hector.htm
Featured Photo: @nolubabalo_cumbe | Tag #WWTTJohannesburg to be featured in our Johannesburg City Guide
Bungee Jumping  ( ) – For you adrenaline seekers, how about a 100 meter free-fall between Soweto's most visible landmark, the colorful Orlando Towers. There is also rock climbing, paintball and a variety of other adventure filled activities. www.orlandotowers.co.za/bungee
Cradle of Human Kind – Take a drive to birthplace of humanity at this UNESCO World Heritage site just about an hour outside of Johannesburg. This site has fossils dating back to 2.5 million years ago and is home to caves where some of the oldest hominid specimens have ever been found. http://www.cradleofhumankind.co.za
Featured Photo: @sologirlworld_ | Tag #WWTTJohannesburg to be featured in our Johannesburg City Guide
Lesedi Cultural Village – A tourist village located about 1 hour outside of Johannesburg that highlights the traditions and tribes of South Africa. It is located in the Cradle of Human Kind so you can also visit this area as well. http://aha.co.za/lesedi/
HISTORY
The Zulus – Ever heard of Shaka Zulu (not Chaka Khan the singer)? Well he was the Zulu chief that formed a powerful state in the southernmost regions of Africa in the early 1800's conquering many other clans creating an extensive Zulu Empire. One of the most notable events in Zulu history is the defeat of the British on their initial invasion. Imagine less than 20,000 Zulu warriors against 35,000+ British soldiers armed with guns being defeated by spears and shields. However, in the second invasion, the British were able to defeat the Zulus and eventually colonize the area.
Featured Photo: @blakevond | Tag #WWTTJohannesburg to be featured in our Johannesburg City Guide
Modern History (The Dutch) – Fast forwarding to the mixed colonization of Dutch and British in South Africa after the First and Second Anglo Boer War, we have a climate with a lot of tension between the Boers and the British in the late 1800s.
The Boers (Dutch) lost and felt the brunt of the war, so as the British tried to unify these divided South African colonies, the Dutch Nationalist Party arose, whose intent was to champion the Afrikaans interest. This party eventually created the segregation laws and started what we now know as the Apartheid that lasted for almost 50 years.
Featured Photo: @blue_mercury_theatre | Tag #WWTTJohannesburg to be featured in our Johannesburg City Guide
Featured Photo: @afrikanae | Tag #WWTTJohannesburg to be featured in our Johannesburg City Guide
Modern History (The Apartheid & Soweto Uprising) – The Apartheid government is what led to the township of Soweto being created as blacks were forcibly removed from the city during the gold rush period. In addition, a key piece of Soweto history is when the government, essentially overnight, forced the language in school to go from English to Afrikaan.
Approximately 10,000+ high school students protested this change on June 16th, 1976, and at its end was the brutal killings of school children, known as the Soweto Uprising. The most famous of those killed in the event was Hector Peterson. The outrage that was expressed in these senseless killings spread to many other South African communities and caused even more protests, so much so that it gained international attention. This Soweto Uprising helped galvanize the liberation movement and was a major contributing factor to bringing an end to the Apartheid regime.
Featured Photo: @thereallisaadams | Tag #WWTTJohannesburg to be featured in our Johannesburg City Guide
AFFORDABILITY
Johannesburg is pretty cheap especially considering it is a developed city. I remember going out and getting 2 beers with two glasses of Maker's Mark (whiskey) on the rocks and it ended up being less than $10. Lunch can be anywhere from $2-$8 USD depending on where you go. You can also go to some higher-end restaurants and still stay under $25 USD in most cases.
There is quite a lot of variability in prices when it comes to lodging depending on where you stay. I stayed at an Air BNB in Maboneng for about $40 USD per night but when I stayed at the Protea (Marriott Brand) in Braamfontein it was $125 USD per night. I used points rather than cash but you can see the wide price variability. Lastly, I also got a haircut for less than $2 USD in Johannesburg when it typically costs around $20 USD in the United States. The affordability factor in South Africa is great, which is also why it is one of my favorite places. Check of Big Mac Index below.
Featured Photo: @imymiller | Tag #WWTTJohannesburg to be featured in our Johannesburg City Guide
Featured Photo: @saginev | Tag #WWTTJohannesburg to be featured in our Johannesburg City Guide
Big Mac (South Africa): 26 Rand or $2.09 [2015]
Big Mac (USA): $4.79 [2015]
Exchange Rate: $1 to 12.41 rand ( Note Exchange rates are constantly changing. Please use following link for must up to date chance rate www.xe.com/currencyconverter/
RELAXATION
A trip to Johannesburg will be a trip full of history and also likely exploring some of its wildlife at a game reserve or at a safari. There are some relaxing activities to do there but not as much as I would have liked.  Typically, I would show relevant museums in this section.  However, the history that will be covered, will be heavy, so I decided to cover  the Apartheid Museum and the Hector Peterson Museum  under the "Things to do" and "History" section.  Going through these museums will likely make you angry and do the opposite of relax you.
Markets/Shopping – There is a weekly, weekend market in Maboneng and in Braamfontein. Maboneng's is on Sundays and Braamfontein is on Saturday so make sure to visit at least one while in Johannesburg to get a taste of local cuisine and pick up a few local souvenirs. There are a lot of other ones outer so let us help you out. www.eatout.co.za/food-markets-joburg
Featured Photo: @cheesysteaks | Tag #WWTTJohannesburg to be featured in our Johannesburg City Guide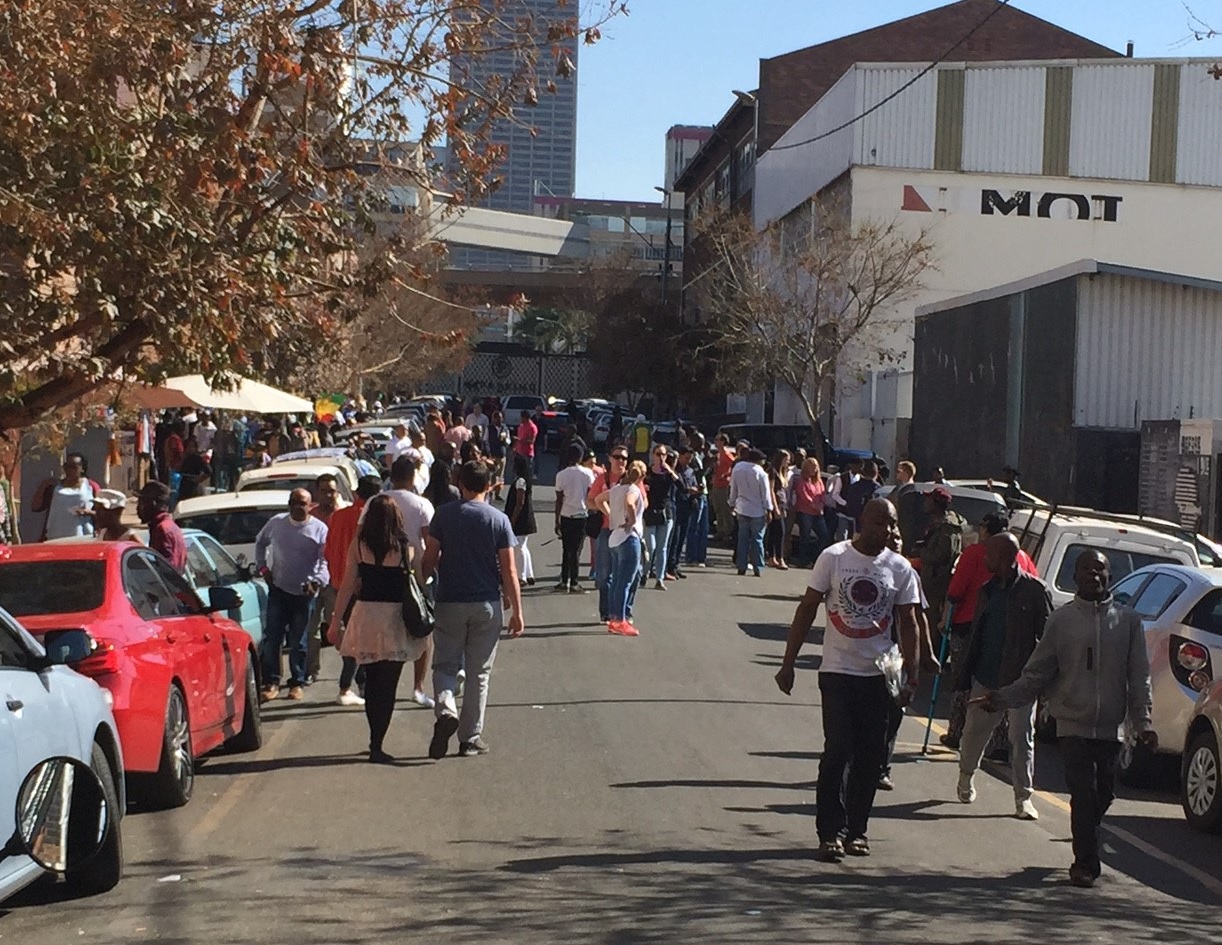 Wine Cellar Wine Tasting (Dunkeld) – Another option for you wine lovers out there while in Joberg is to attend one of the wine tasting events at Wine Cellar. They normally take place on Thursday and include both international and local wines with about 10-15 wines per event. Definitely more pricey as they start off normally around R500 but the staff will be very knowledgeable and can provide some personal recommendation on wines to try while in Joberg and also if you plan to go to Cape Town. They have a sister store in Cape Town as well. http://www.winecellar.co.za/
Bioscope (Maboneng Precinct) – An independent film house where you can do something a bit eclectic. You can watch local films and documentaries as you enjoy a glass of wine or some unique dishes that pair with that evenings showcase. A venue that supports local industries, that Bioscope is located in a 1970 industrial building and it is one of several venues that include residential units, a rooftop, retail shops, and event spaces that host concerts and festivals. http://www.thebioscope.co.za/
Featured Photo: @lebs_moabi | Tag #WWTTJohannesburg to be featured in our Johannesburg City Guide
Nelson Mandela Square – You have to take a trip to this vibrant hub in Sandton to experience an array of high-end boutiques, shops, and restaurants. This is a great place to hang out for a few hours. Also, snapping a picture in front of the Nelson Mandela statute is a must. www.nelsonmandelasquare.co.za
LOCAL FOOD
Many of places listed under activities and even nightlife can duo for food but wanted to list some additional places to try out specifically.
$$$ – Expensive
$$ – Moderate
$ – Cheap
District Six Eatery (Greenside) – A restaurant that brings Cape Malay to you, D6 has a tasteful decor that cannot be outdone by its amazing gourmet cooking. You will be able to enjoy food from the cape while experiencing it with the Johannesburg vibe. The food is fantastic!! www.jhblive.com/district-six-eatery [ $$ ]
Featured Photo: @disopvia | Tag #WWTTJohannesburg to be featured in our Johannesburg City Guide
Pata Pata (Maboneng) – A great place for dinner that is very lively on the weekend and buzzing with good energy. Pair some traditional South African food (usually with some type of meat) with a great band and you will be in for a good night.  www.inyourpocket.com/Pata-Pata[ $$ ]
Cube Tasting Kitchen (Parknorth Heights) – If you are a foodie then this is the place to be. You will have a phenomenal dining experience as you enjoy a 10-course meal that will make your taste buds explode and go to heaven. It is pricey being around 600-800 rand but the portions are well sized and the food is delightful! Bring your own alcohol as they do not have a liquor license.  www,utrip.com/cube-tasting-kitchen[ $$$ ]
Featured Photo: @b_stylinglife | Tag #WWTTJohannesburg to be featured in our Johannesburg City Guide
The Hill Cafe (Braamfontein) Located in Constitution Hill, an old Fort Prison complex, this casual dining experience is affordable and accompanied with some of the freshest ingredients. Bread is baked daily and even cheese is made on a weekly basis. I had a salad that was impressive but the burgers are to die for!!  www.eatout.co.za/venue/hill-cafe [ $ ]
ROMANCE
Balloon Ride – While at the Cradle of Human Kind (in case this ancient history bores you), you can also take a balloon ride and experience Johannesburg from the air. For safety reasons, flights are only in the morning, so be prepared to have an early start. Pricing starts at $140 USD and includes sparkling wine and breakfast. www.airtoairafrica.co.za
Featured Photo: @ayanaiman | Tag #WWTTJohannesburg to be featured in our Johannesburg City Guide
Johannesburg Planetarium – Gaze at the stars and be one of the 75,0000 visitor a years to visit the planetarium and have a relaxing evening or night as you learn more about our amazing universe. You can attend shows from Friday-Sunday that will give you a tour of our constellation but be sure to check their website for exact times and cost (approximately 35-50 rand) www.planetarium.co.za/
Vaal River Wine Tasting (Vaal River) – Now this is no Stellenbosch but with over 42 different wine estates and over 200 wines for you to taste from, this region is definitely worth a visit. It is located about 45 minutes outside of Johannesburg so you can easily do a day trip or spend the weekend there. There are various car services that can take you along Gauteng's most famous wine route as you enjoy grow wine and scenic views of the river. The tastings are as low as R20 for 8 different wines. Just in case you didn't realize, that is less than $2 for a tasting!!! www.vaalwineroute.co.za
NIGHTLIFE
There is something for everyone in Johannesburg. You have your posh night clubs, a trendy or grungy bar scene, and a variety of places that play great live music. Also, make sure you look up what is going on during your time in Joberg, as there are usually some special events.
Vaal River Party Boat (Day Drinking Anyone??) – If you are looking for some rest and relaxation, a romantic getaway,  water activities, rock climbing, or my recommendation, a Party Boat, then this 1-1.5 hours trip from Jozi is well worth it. There are a variety of party cruises or boats that can be rented but probably better to have a group of people going with you. Turn-up or turn-down, it is up to you. <Figure out which boat fits your need to so no link here>
Featured Photo: @leekind | Tag #WWTTJohannesburg to be featured in our Johannesburg City Guide
Kitchener's (Braamfontein) – One of Joberg's oldest pubs, you will see a wide range of people from your trendy hipsters to your young professionals. Always a good vibe, pretty good food and drinks, and even better music. There are a few other spots nearby as well but this is the place you want to be. www.jhblive.com/kitcheners-carvery-bar
Featured Photo: @aninonblu | Tag #WWTTJohannesburg to be featured in our Johannesburg City Guide
Bassline (Newton) – A popular music venue that is known for its live music and also having a variety of events that include concerts and comedy shows. Check out the lineup beforehand to see who is performing. www.whatson.co.za
Taboo (Sandton) – Upscale club that plays top 40 and house, and has two floors. It has an incredible outdoor area with a classy décor and even better vibes. You have to go to Taboo at least once if you are in Johannesburg. www.taboo.co.za
Featured Photo: @masterpic5 | Tag #WWTTJohannesburg to be featured in our Johannesburg City Guide
Newton Cultural Precinct – I specifically called out the Sophiatown and Bassline but there is a large selection of live music venues and nightclubs in the area so you can make a good night of it if you hang out in Newton. www.gauteng.net/newtown_cultural_precinct
Sophiatown Bar Lounge (Newton) – A contemporary lounge where you can listen to classical jazz and unwind while enjoying authentic African food. Meant to continue the legacy of a multicultural suburb that produced some of South Africa's greatest jazz musicians, enjoy the live music and a décor that pays them tribute. www.sophiatown.co.za
Featured Photo: @sophiatownsa | Tag #WWTTJohannesburg to be featured in our Johannesburg City Guide
Melville – This is a perfect location for a night on the town as Melville that offers an assortment of bars, restaurants, and shops that can appeal to a variety of taste. This place is a hive of activity so be sure to take in the funky and hipster vibes as you enjoy the night. This is also a great place for a pub crawl, go ahead, do it!! http://www.gauteng.net/melville
WHERE TO STAY
Johannesburg is the largest city in South Africa and is located in the province of Gauteng, which means "place for gold". You will have quite a few options to for the neighborhoods to stay in but keep in mind that these locations will not be that close to each other.
Braamfontein – The heartbeat of Joberg, and my personal favorite because of the easy accessibility of a variety of restaurants, bars, clubs, local markets, and weekend events etc. There are so me sketchy areas but if you are an experienced traveler, there is nothing to worry about. I stayed at the Protea using points (too expensive for my budget otherwise) and had a blast!!
Featured Photo: @chrizannemarkram | Tag #WWTTJohannesburg to be featured in our Johannesburg City Guide
Sandton – This is the affluent and upscale area of Joberg. This area has the high end malls, the more posh clubs and also has Nelson Mandela square, an area where you can see the Mandela Statute. I stayed at a hotel in the area but decided to move back to Braamfontein after two days because I got a bit bored. Also worth checking out Melrose Arch neighborhood if you are in the area.
Maboneng – A transitional township that has converted homes into art galleries, it is becoming one of the most pristine and trendy areas in Joberg. Still growing, the neighborhood is just a few blocks in length and has a small, but expanding restaurant selection. I stayed at an apartment for a week using Air BNB.
Featured Photo: @marc_ndaba | Tag #WWTTJohannesburg to be featured in our Johannesburg City Guide
Melville – A hippy neighborhood filled with at least 30 different restaurants and bars on one main strip, you can find locals along with foreigners enjoying the positive vibes. There are great options for lodging as Melville is situated in a trendy suburb that is also close the University of Johannesburg and University of Witwatersrand. I didn't stay in Melville but did experience the nightlife a couple of times. This would absolutely be a great place to stay.
Visa – Not Required
Suggested Duration – 2 to 4 days
Airport Transport – From the airport you can take the train or bus but I would suggest taking a taxi unless you have talked to your point of contact at your accommodations and they suggest otherwise. They are moderately priced and will help you get your bearings in the city. From the airport it shouldn't cost more than 420 rand (around $35 USD but prices vary).
General Transport – I did use local taxis a lot but most people are going to want to go to hire a personal driver/taxi to take you around.
MY EXPERIENCE
Pros – Johannesburg is truly transforming to becoming the gem of South Africa. With new cultural districts, great restaurants, and a very down to earth atmosphere, you are sure to leave with some great memories in South Africa's largest city. The city was instrumental in ending the Apartheid and has the only street in the world that was home to two Nobel Peace prize winners.
Cons – A lingering reputation of being dangerous over the last couple of decades, Joberg is has gone through quite a rebirth. It is a bustling city with plenty to offer but as with any place be aware of your surroundings as there are still sketchy areas. Also just wish this city was by the beach and had vineyards but you can't get everything you want.
My Experience – When I first came to Johannesburg in 2013, I only stayed for one day before going to Kruger National Park for a safari so I did not give it a fair chance.   To be real, I was shook. I heard stories about Africa and Johannesburg (but if you were to ask me specifics I couldn't tell you any) so I intentionally limited my time in here.  I let people impose their fears on to me…a big no no.
However, as part of my 7 continent adventure in 2015, I just had to come back, and you couldn't tell me nothing! I stayed almost 2 weeks in different parts of the city and absolutely loved it!   Johannesburg is a developed city with a constant flow of activities, extensive history, and it is cheap! It also feels more like Africa to me than Capetown because you do not see as much of a Dutch (Afrikaan) influence.  
In addition, I did some service projects in Soweto, a huge township just outside the city that contains more than 50% of Johannesburg's total population.  I worked with kids, helped organizations with funding proposals,  and even reviewed business ideas of young entrepreneurs.  To be honest,  as much as I may have helped them, volunteering with these awesome people did so much more for me.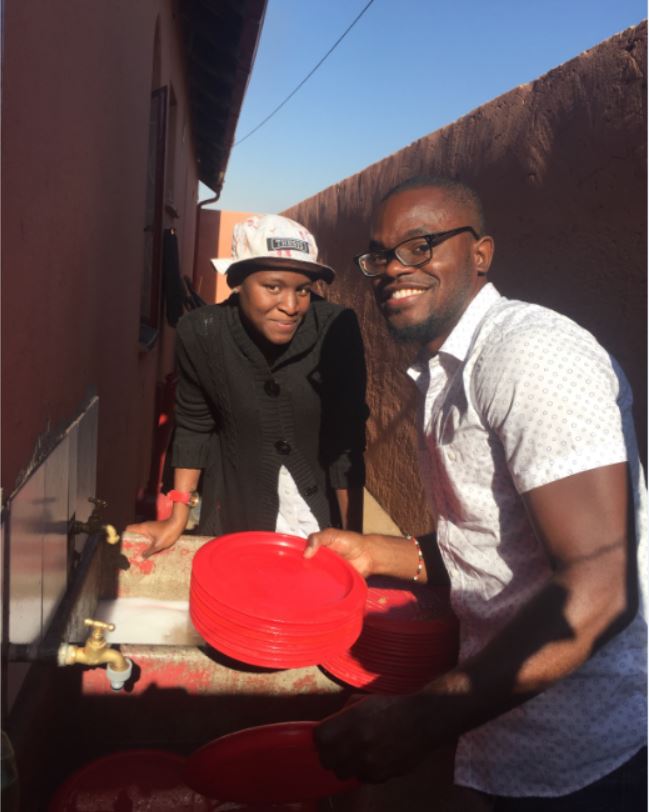 It really helped re-shape my perspective about Africa and changed the narrative of what the media portrays of a poverty stricken, primitive nation to one of beautiful people who are smart, innovative, and passionate.  I felt like I became my brothers keeper where their struggles became  my struggles and it was no longer "them" but it was "us".  My trip to Johannesburg was just pure and simple..DOPE!!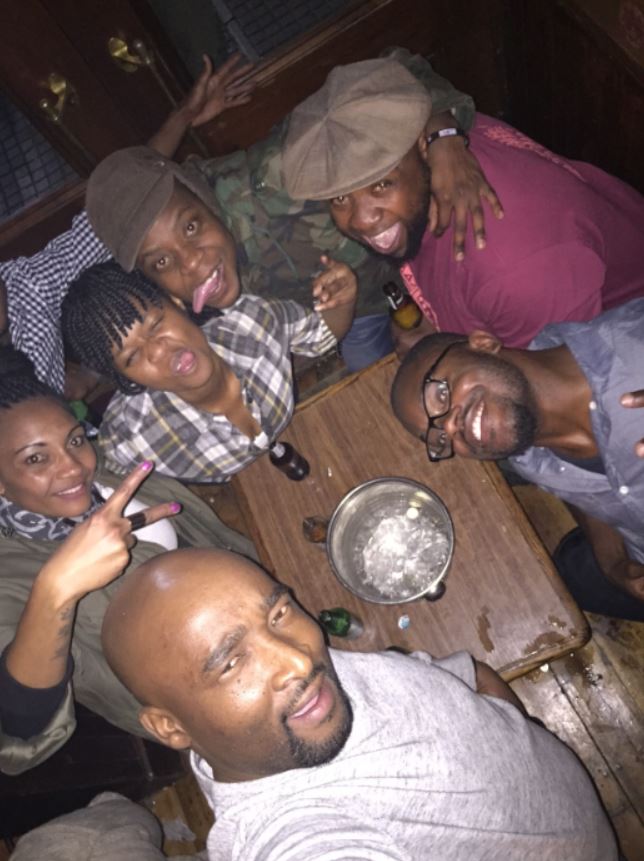 Oh, and I haven't even talked to you about my Soweto crew!!  A buddy of mine connected me with some Soweto locals and they were PHE-NOM-ENAL.  They treated me like family and showed me nothing but love.  
I have so many stories to tell from Jozi that I am going to save them for a few blog post but let's just say this was one of my favorite cities I visited on my around the world trip if not "the" favorite.