Island in Java Sea (3000 mi. from Australia)

Avoid Rainy Season: Oct - Mar
No
Balinese (Can get by with English)
Overview
THINGS TO DO
Adventure-Seeker? Check out activities with a flame  (   ) for some extra thrills!!
The Sacred Monkey Forest Sanctuary ( Ubud) – This forest is filled with the Balinese long-tailed monkey, otherwise known as the "macaque".  There are about 600 monkeys living in the forest, and each clan has their own "turf".  They are mischievous so be on the look-out. One of my friends got there water bottle swiped and the monkey had the audacity to drink it right in front of them.  Open daily from 8:30am to 6:00 pm.  Admission 40,000 IDR (~$3 US).  www.monkeyforestubud.com
Featured Photo: @biancamaxwell | Tag #WWTTBali to be featured in our Bali City Guide
Elephant Safari Park ( Ubud) – As far as I can tell they take pretty good care of the elephants but do your own research.  You can ride these gentle giants but to put your conscious at ease you can just feed them and give them baths. You can also have lunch at the park restaurant while the elephants take a cooling dip in the bathing lake. However, you may see some coconut sized terds floating around. You have been warned.  8:00am – 6:00pm  Tickets start at $88USD.  www.elephantsafariparklodge.com  
Featured Photo: @jennyjzhou | Tag #WWTTBali to be featured in our Bali City Guide
Tegalalang Rice Terrace (Ubud – Must See) – One of the most glorious views of nature and man's ingenuity. The lushly green rice paddies terraced down the hill with their unique irrigation system offer a spectacular view into the valley.  Near the main road you'll find lots of artist stands with their renditions for sale on canvas. www.raftingbali.net/tegalalang-rice-terrace-ubud-bali/
Featured Photo: @aliecee| Tag #WWTTBali to be featured in our Bali City Guide
Surfing  ( ) – If you want to be a bit more active in Bali then surfing is an excellent option.  Bali has a variety of beaches and it is known to have great waves as well as great instructors for various experience levels.  Some of the best locations to learn how the ride the waves are Kuta Beach and Legian Beach. Surfs up! www.odysseysurfschool.com/ 
Bali Safari and Marine Park ( Gianyar) – Take a jungle safari, ride the elephants, cruise through the waters with the hippos, as well as take some pictures with some baby orangutans.  You can also go on a night safari and watch the fire show!  Prices range from $39 US to $145 US depending on length of time spent and the number of attractions you want to visit.  bes.hybridbooking.com
Featured Photo: @aliecee| Tag #WWTTBali to be featured in our Bali City Guide
Besakih Temple (Karangasem) – Also known as "Mother Temple", Besakih sits 1,000 meters on the slopes of Mount Agung and no. 1 temple to see  when in Bali.  It houses 20+ temples and is the island's largest and holiest of temples.  The principal temple in the complex is Pura Penataran Agung and you will find different areas which represent the seven layers of the universe.  The quietest time to visit are early morning and evening. I missed visiting this temple while there (ugh) so if you have been there please share. It is about 1.5-2 hours form Kuta or Seminyak so plan accordingly. www.bali-indonesia.com/besakih-temple.htm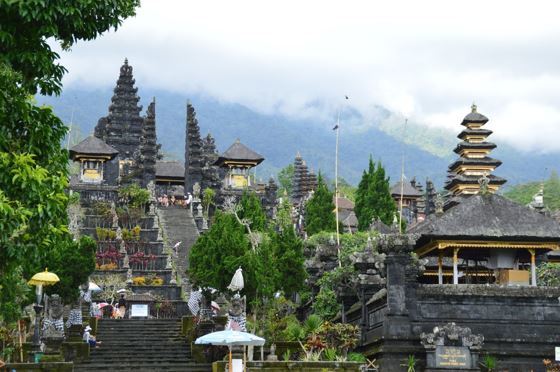 Pura Lempuyang Luhur Temple ( Seraya) – An amazing set of temples that are almost as highly regarded as the Besakih Temple, this is a great option for those who are adventurous and are looking for a bit of a workout.  Located close to 1200 meters above sea level you will need to trek through the mountains for approximately 1.5-2 hours until you arrive at the very top.  Make sure to dress appropriately for the hike but also ensure you have the correct attire to enter the temple as well.  Expect to see free roaming monkeys and awesome views.   I also can't forget the incredible doorway which is at 1st of 7 temples.  A picture of this is a must and is great for sunset!! www.balitourism.nl 
Featured Photo: @sherri_dreambig | Tag #WWTTBali to be featured in our Bali City Guide
Tanah Lot Temple (Beraban) – Famous for its sunset views, this ancient shrine sits on a large boulder that is encircled by continuously crashing waves.  Carefully traverse the slippery stretch of rock that take you out to this Hindu temple honoring the sea god Baruna.  Although you can't actually enter the temple itself, the views alone are worth the trip.  www.bali-indonesia.com/tanah-lot.htm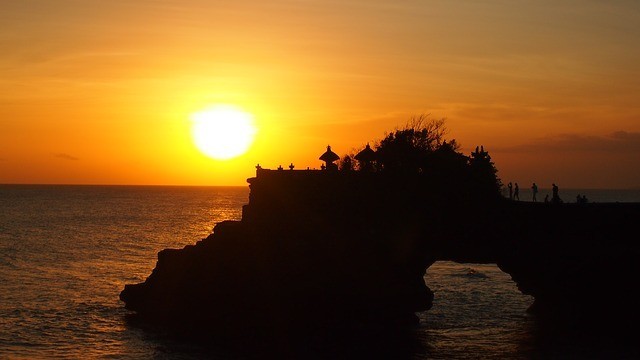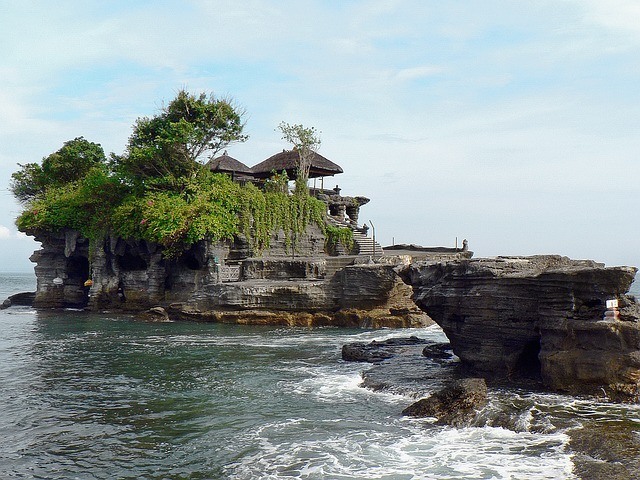 Pura Ulun Bratan (Bedugul) – When you see a magazine or post card of Bail, it will likely be of this amazing water temple located on shores Lake Bratan.  Built in the 17th century, this temple is dedicated to the lake goodness of Dewi Danu and this impressive 11 story temple can also be seen on the 50,000 rp.  Expect to leave at 8:30 a.m. (as will be with most tours in Bali) and get back around 6 p.m.  Don't worry some other stops will also be included in the trip to Pura Bratan.  www.baliglory.com  
Featured Photo: @morgan4real12| Tag #WWTTBali to be featured in our Bali City Guide
Elephant Cave (Ubud) – Better known as Goa Gajah, this Buddhist Temple has an unusual and borderline scary face whose mouth opens up as the entrance to the cave.  It is great for a picture opportunity but that is about it.  It is only about 15 minutes from the Sacred Money Forest so you can make a quick 20 minute stop here when in the area. There are also some waterfalls in the back that are worth takin a lot at but I wouldn't plan on coming to Ubud just to see this temple. www.sorgabalitours.com    
Featured Photo: @christie_travelgirl_diaries| Tag #WWTTBali to be featured in our Bali City Guide
 Volcano Trek ( ) – If you are in Bali during the dry season (April-September) then doing a Volcano Trek would be a perfect options if you need a break from the beach, partying, or temples.  You can also ATV's whitewater rafting, and dirt bike adventures. www.balivolcanotrekking.com
Here are your three main volcano options:
Mount Batur – The easiest of three but also the most active volcano, so be sure to check that it is safe. You will have a great view of Lake Batur and you can also take a dip in the nearby hot springs.
Mount Agung – The highest point in Bali, expected a 2-3 hour hike in each direction and sure to be in good shape. This is close to where Besakih temple is located.
Mount Rinjani – Be ready for 2-3 day trek in the Rinjani Natural Park and witness the most spectacular view offered by any Balinese Volcano. You can swim in the Crater Lake or nearby hot springs when you reach its top.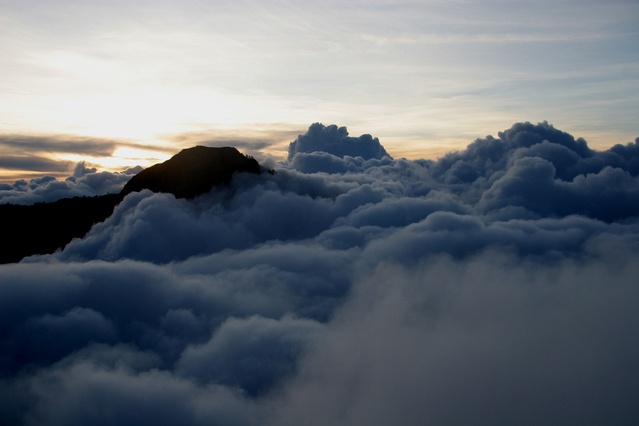 HISTORY
Early History (Religion) – Bali was initially inhabited by travelers migrating through Taiwan and Southeast Asia, around 2000 BC. As these early settlers began to form communities, evidence shows that they were hunters and gatherers in addition to farmers. In 200 BC Indian merchants arrived to Bali and introduced Hinduism and Buddhism to its people.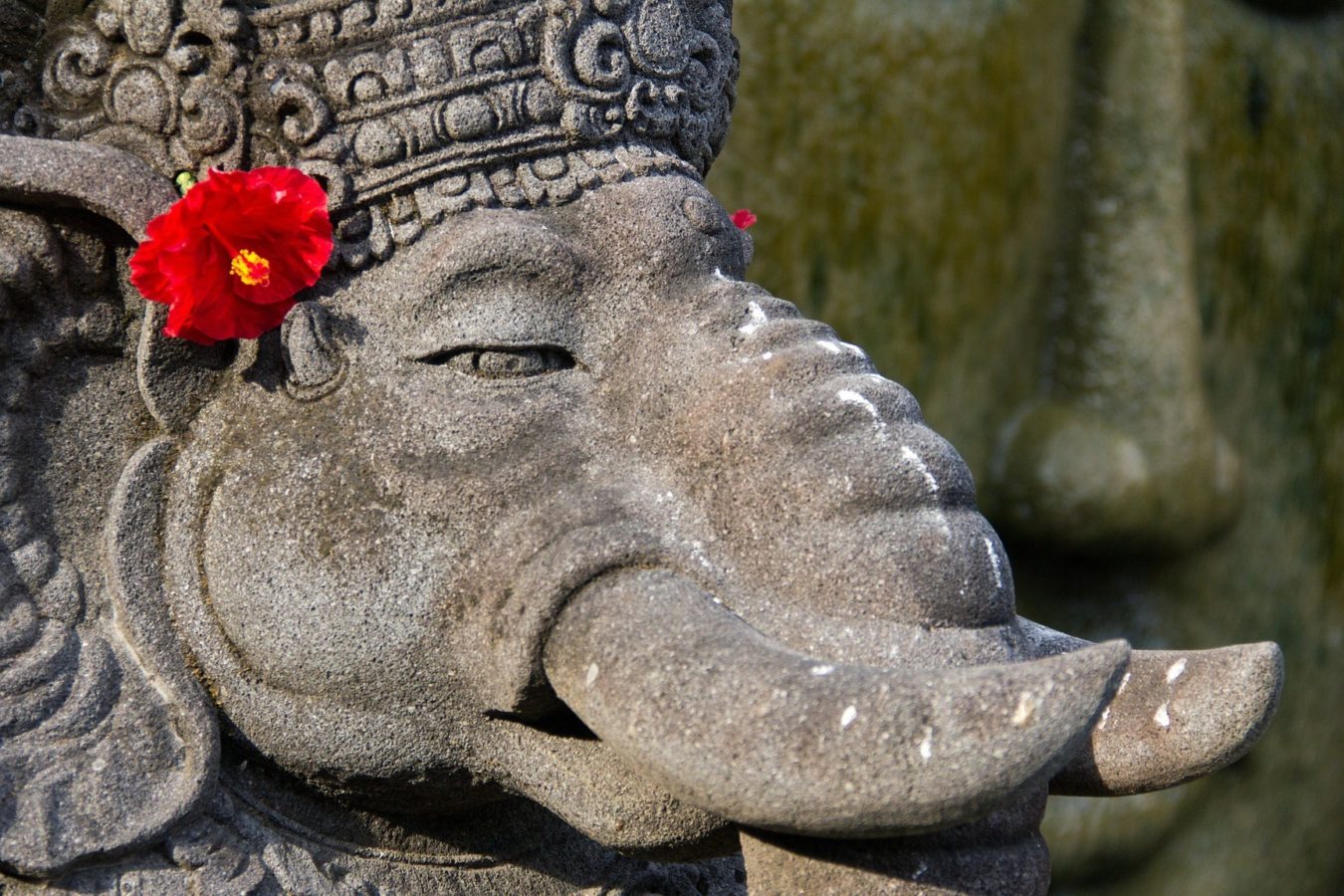 Hinduism really began to take a foothold in 200 AD as the first two major Kingdoms were Hindu.  As the culture and influence of the neighboring island of Java began to develop, it stretched its Hindu identity to Bali and even helped it spread it to many part of Indonesia.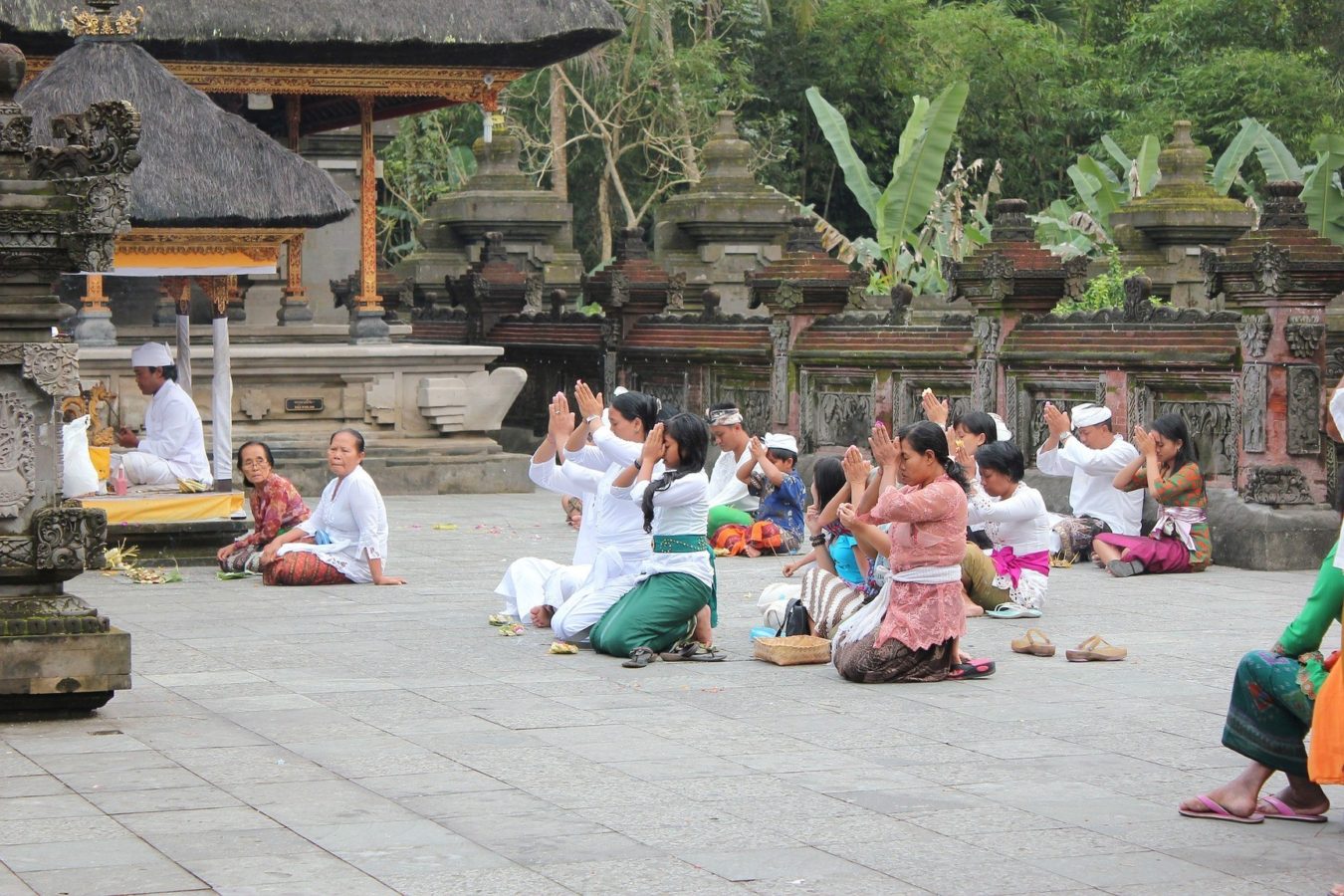 As Hindu empires rose and fell, the technique of subak, a complex irrigation system used to cultivate rice, was developed and is still used today. Shortly before colonization began, Islam began to spread in Indonesia in the late 15th century, so much so that Bali would eventually be the only non-Islamic island in Indonesia today but let's not jump the gun. 
Modern History (The Dutch and Ritual Suicides) – The first European settler that is credited with actually setting foot on Bali is the Dutch explorer Cornelis de Houtman who arrived at Bali in 1602.  He established the Dutch East India Company, thereby opening the door for Dutch expansion throughout the latter part of the 19th Century in Indonesia.  At first, the Dutch's main intent was to set up trade posts (i.e. roads, railroads, ports etc) but eventually it was to obviously colonize all of Indonesia.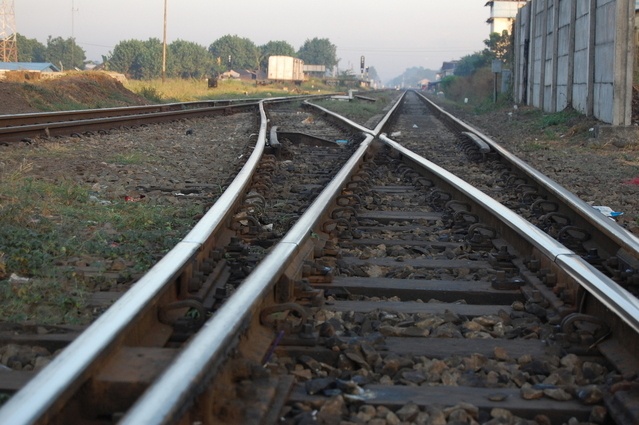 The Balinese resisted colonization but after many bloody battles, the /Dutch were eventually successful.  However, this did come at cost and with some international outrage.  In September of 1906, as the Dutch were mounting their final assault on the southern kingdoms of Bali, the rajahs (Indian kings) realized that their loss was inevitable so instead of fighting back, they lead wave after waves of pulpotans, ritual suicide.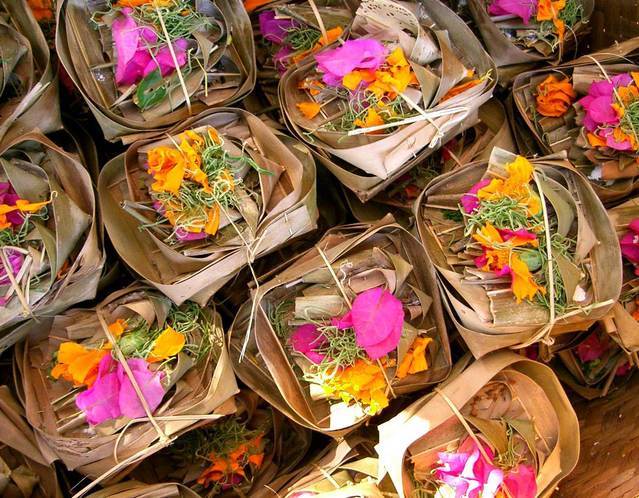 In the end over 4000 Balinese nobility took their lives across many kingdoms and this includes the lives of women, children and men. 
Modern History (Bali's Independence) – With the conquering of the last Balinese kingdoms, the Dutch were finally able to control the island but it was short lived as Bali later fell to Japan during World War II.  When Japan surrendered in August of 1945, the Balinese essentially told the Dutch they were not going back under Dutch rule and proclaimed their independence.
A series of battle ensued for the next four years as Indonesia struggled to attain its freedom from Dutch rule.  One such battle included the death of the Indonesia National Hero, Gusti Ngurah Rai, in the Battle of Marge.  At age 29, he, along with his 100 guerrilla fighters rallied a suicide attack with bamboo spears against the Dutch and were completely wiped out. He is commemorated on the 50,000 rp bill and the Bali airport is also named after him.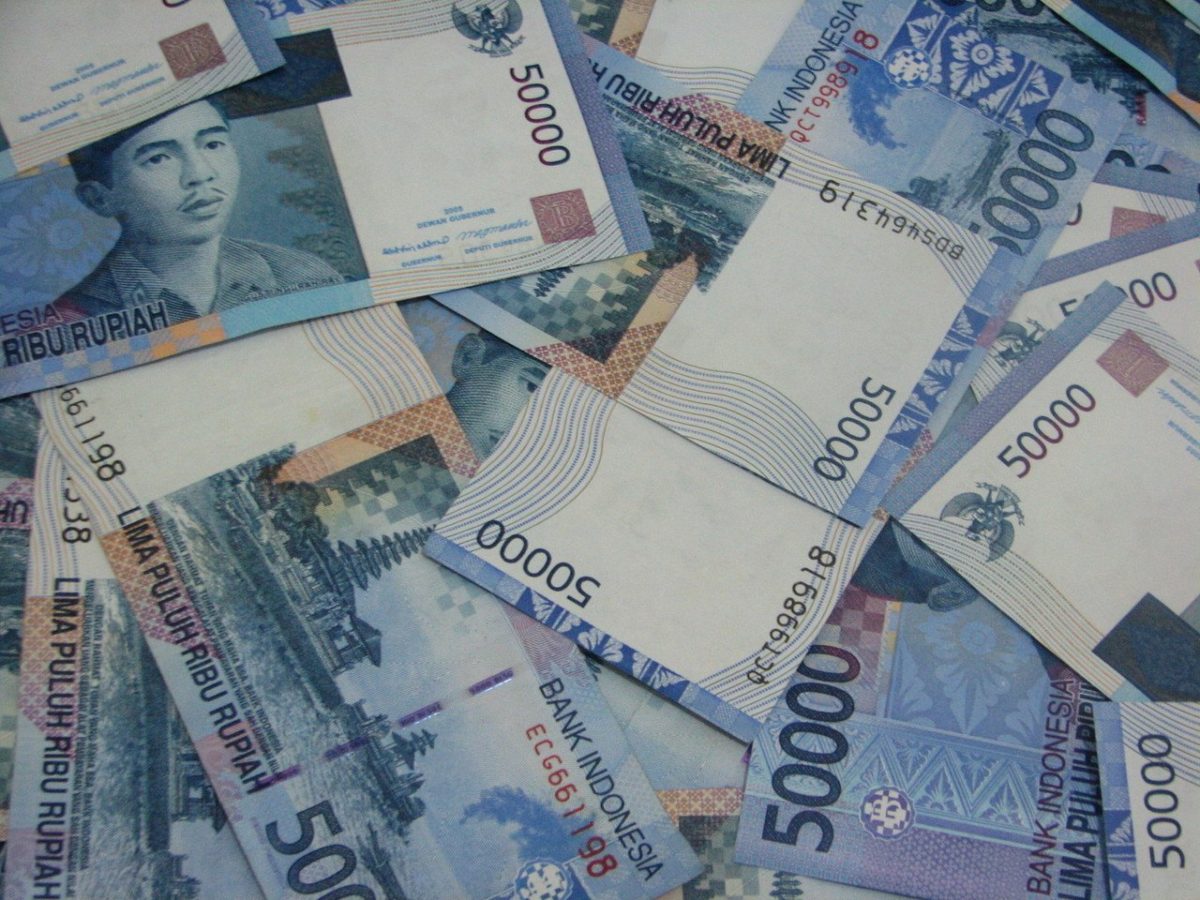 Eventually, after close to 1400 Balinese men and women were killed (many by way of pulpoans), the Dutch recognize Bali's independence in December of 1949. 
Modern History (The Powder Keg) – All was not settled in Indonesia, however, as another tumultuous period was well on its way. During the Cold War, the U.S, began to form ties with the Balinese military officers eventually creating a divide between its army ranks. On one side of the army was the right wing democratic faction that supported the US and on the other side was the left wing communist soldiers who were in favor of the Soviets.
With their current president, Sukarto, in favor of traditional village system of politics wounded together with communism and this deep rooted hatred already festering over the years, the environment was just a powder keg waiting for a spark.
Modern History (The Spark – The Indonesian Killings) – On October 1, the spark happened as a faction of Indonesian National Armed Forces assassinated six Indonesian Army generals as part of an attempted coup. The coup failed. However, this did not stop a senior general, Suharto, for using this as an opportunity to blame Indonesian Communist Party (PKI) as national conspirators of this coup.  With that hatred already growing and a bit of propaganda the mass killings of anyone who remotely supported the PKI began.  This was known as the Indonesians killings and it resulted in the death of 500,000 to 1 million communist supporters, ethnic Chinese, and even peasants.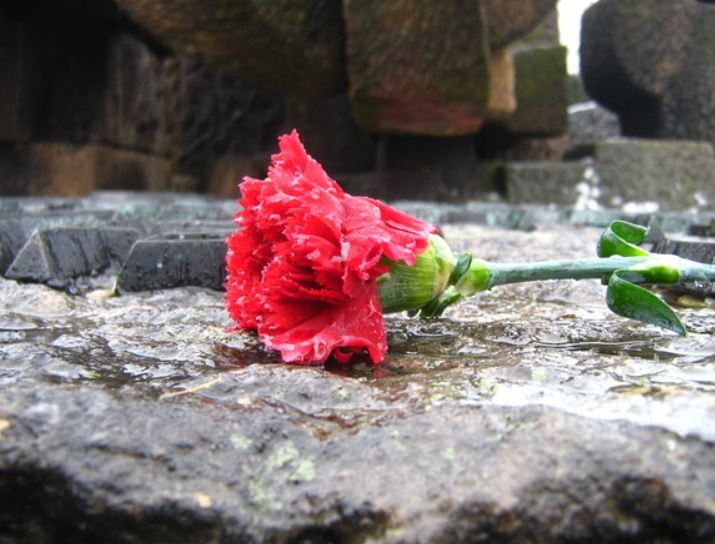 This set up Suharto to be a 32 year dictator and institute a new era for democracy, Pancasila democracy to be exact. There are different theories as to who was really behind the coup but the CIA has admitted to the desire to remove president Sukarto from power.  Also, during the "purge", the US supplied names of senior communist leaders to the Indonesian death squads, so you do the math.
Modern History (Bali Today) – OK this has been a bit dark, but history is history.  Bringing us current, Indonesia itself consists of over 18,000 islands, with nearly 9,000 of those having been named, and 922 having permanent inhabitants.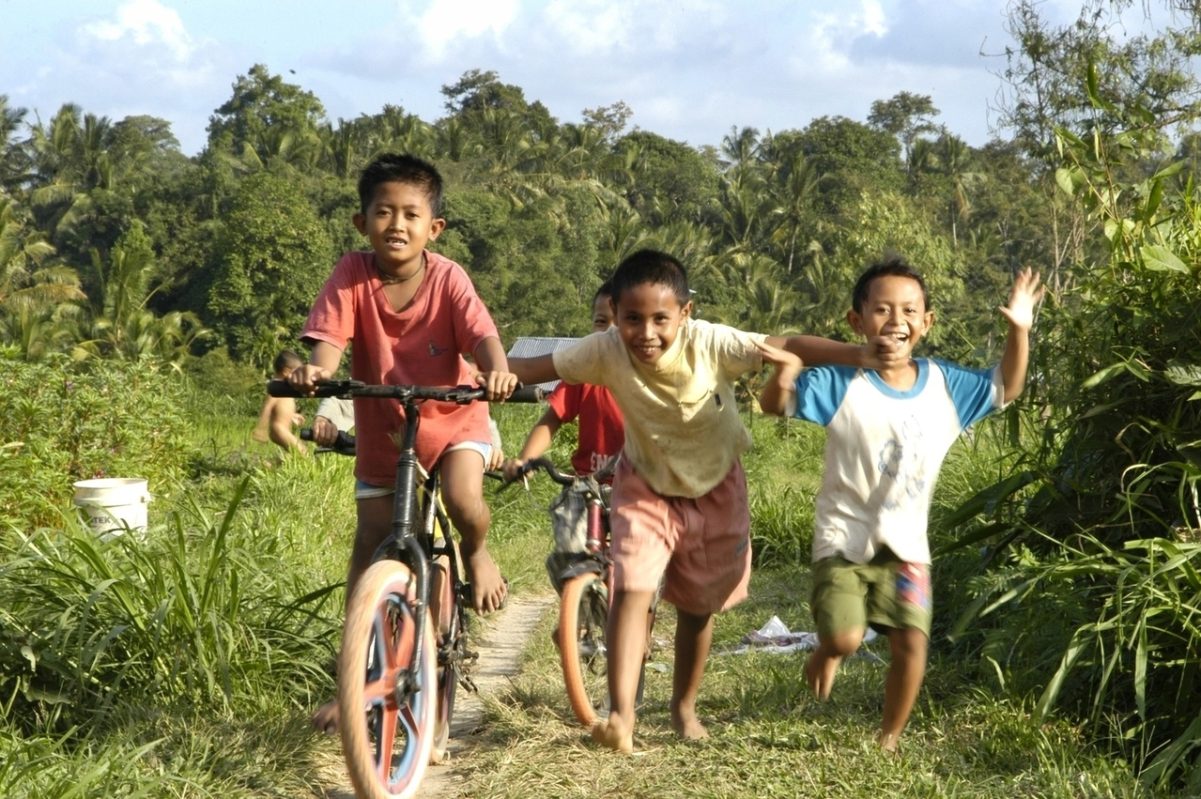 Bali is known throughout the world for its rich religious heritage as well as its vibrant art, music, and dance. It is now a frequented vacation spot of Aussies ad many other tourist and although you can definitely feel the western influence creeping in, Bali still holds on to its rich culture and tradition.
AFFORDABILITY
The Indonesian Rupiah (IDR) is the currency used in Bali, Indonesia.  Change money at major banks or authorized ATM's only.  If you are going to bring currency to exchange, try to bringer newer bills – minimal wrinkles, writing, clipped corners – or the money exchanges may not take it.  Also you'll get better exchange rates at the ATM's rather than the banks.  The dollar is strong right now, with $1 USD = 13, 09 I6DR.  You can easily eat breakfast, lunch, AND dinner, for less than $25 per day per person and if even cheaper if you aren't too fancy.  All in all, Bali is hella cheap!
Featured Photo: @langyawmedia| Tag #WWTTBali to be featured in our Bali City Guide
Check out Big Mac Index to give you a better idea of buying power and exchange rate.
Big Mac (Indonesia): 31,000 Rupiah or $2.36 USD [Jan 2016]
Big Mac (USA): $4.93 [Jan 2016]
Exchange Rate: $1 to 13,096 Rupiah (Note:  Exchange rates are constantly changing. Please use link for most up to date rates)  www.xe.com/currencyconverter
RELAXATION
Kuta Beach – Bali's most popular beach, located minutes away from DPS airport, is the perfect place to catch some waves and practice your surfing skills.  A bit crowded with tourist and locals alike, you can bask in the sun or take a leisurely stroll on the Kuta Beach Path that will take you pass the Kuta Arts Market and Discovery Shopping Mall. You can also do some luxury shopping and enjoy a variety of restaurant options at the Kuta Beachwalk. However, don't think that once the sun goes down it is time to go. In Kuta, that is when the real party starts!!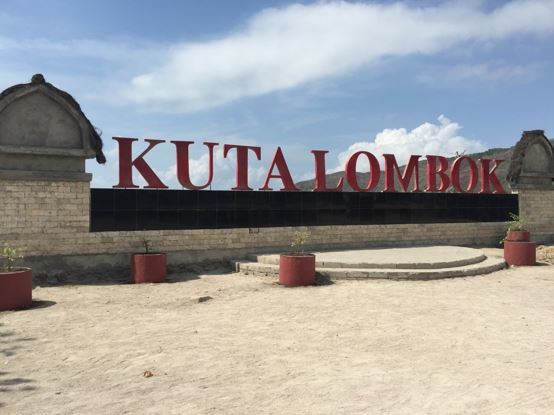 Legian Beach – Bali's second most popular beach (not too far from Kuna) and again a great place to learn how to surf. Enjoy rows of small shops and listen to the waves crashing against the sand under your lounge chair and umbrella.  Significantly quieter than Kuna, with less commercial activity, you will definitely be able to relax.  Add a massage to top off the day at one of the nearby spas or from a local masseuse on the beach. After you watch a beautiful sunset you can head back home or stick around to party at a number of clubs. I vote for Sky Garden (described in Nightlife section).
Featured Photo: @_janinh04 | Tag #WWTTBali to be featured in our Bali City Guide
Seminyak Beach – This long sandy beach offers a more secluded experience and hosts the premier entertainment venue options such as Potato Head, Ku De Ta, and La Plancha (see in Beach Club section).  There are a variety of fashion stores and also worlds class cuisine options not too far away as well.  A relatively quiet beach and yet another great place to watch the sunset.  The water is great for surfing and can be OK for swimming but be careful.  Choose your location on the beach wisely as some parts have raw sewage flowing into the ocean.    
Jimbaran Beach – This 4 km white sand beach host the luxury hotels of the Four Seasons Jimbaran Bay and Bali Intercontinental and is your answer to a stressful world. It is very clean and is one of the more ideal beaches for swimming or fun beach activities. Of course there is an amazing sunset, but this beaches claim to fame is the amazing selection of 15+ restaurants dedicated to BBQ and Seafood.   Let your taste buds enjoy some of these premier restaurants and local flavor.  Also, do not miss out on Jimbaran Beach Club or go to Rock Bar that sits on top of limestone cliff overlooking the coastline.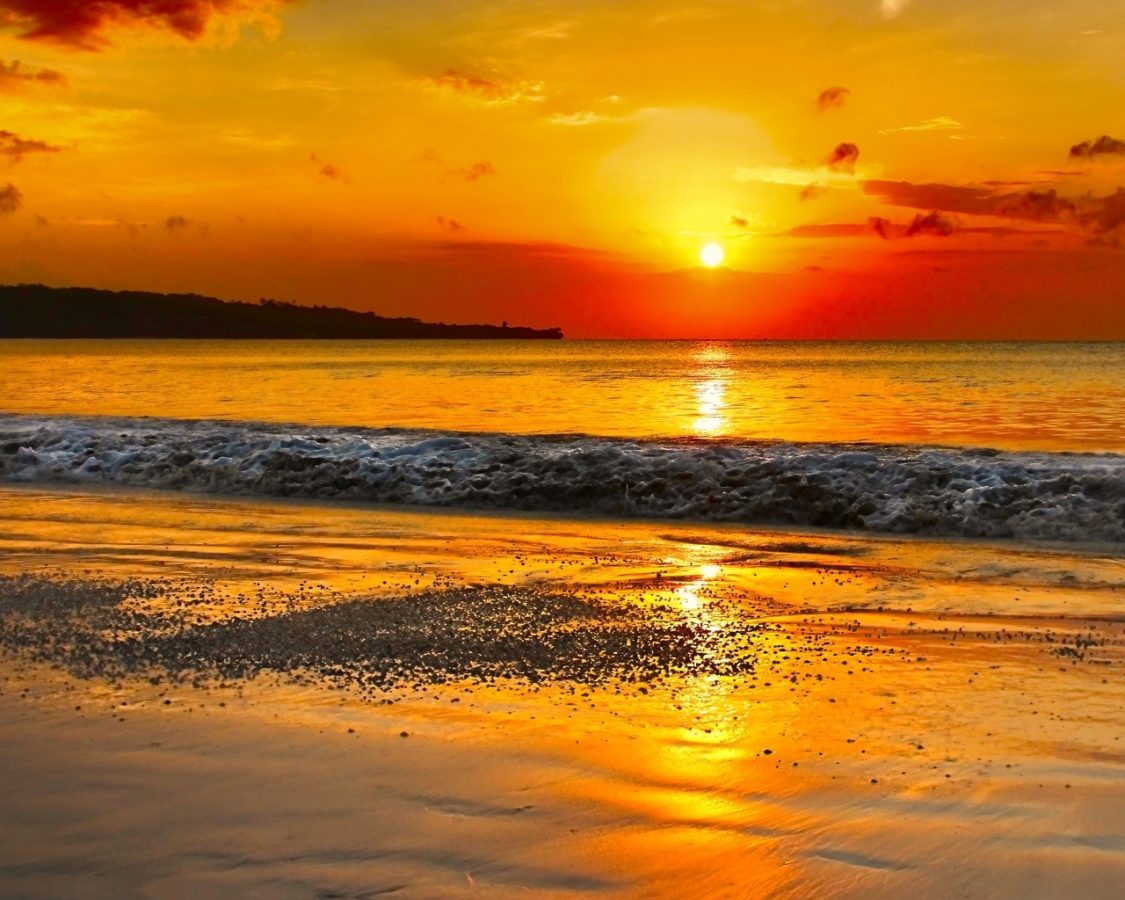 Beach Clubs
You will notice that all the below Beach Clubs below are in Seminyak.  That wasn't by accident.  What can I say? Seminyak is the beach capital of Bali!!  
Potato Head (Beach Club-Seminyak) – A stunning beach club in Seminyak that rated #1 across all of Bali. That is the perfect place to watch the sunset.  The building is a take on a modern day coliseum with a Roman styled amphitheater and an infinity pool at it center.  If you want to book a day bed be sure to arrive before 10 a.m. or you will not get one.  This spot is in high demand!  It is $50 minimum for those lounge beds and expect to pay around 120,000 to 150,000 for drinks.  http://www.bali-indonesia.com/magazine/potato-head-beach-club.htm  
Featured Photo: @gisthyarap | Tag #WWTTBali to be featured in our Bali City Guide
Kut De Tah (Beach Club – Seminyak) –Battling for the #1 position of beach club with Potato Head, this classy, beachfront destination will provide you with a large range of exquisite food accompanied with an even better atmosphere.  Chill music will be playing in the background as you enjoy awesome service from very attentive waiters.  Enjoy yummy cocktails from the forest inspired Tree Bar, get the perfect view to watch the sunset in a dedicated sunset box, or unwind in a lounge chair overlooking the pool or shaded lawn area.  Relax, Relate, Release.  http://www.kudeta.com  
Featured Photo: @lightbeachtraveler | Tag #WWTTBali to be featured in our Bali City Guide
 Featured Photo: @the_seminyak_snob | Tag #WWTTBali to be featured in our Bali City Guide
La Plancha – (Beach Club – Seminyak) – So although Potato Head and Kut De Tah are the top beach bars in Bali they can be a bit pretentious.  If you are looking for a beach bar that is simple and laid back then enjoy traditional Spanish food and the vibrant color bean bags chairs at La Plancha. Located on Mesari Beach it is also a great location to watch the sunset and food and drinks will be better priced.  
Featured Photo: @break_time_baby | Tag #WWTTBali to be featured in our Bali City Guide
Some Extras
Ubud Art Market – Open each day, here you can shop for gorgeous silks, handmade bags, baskets, hats, or any other hand crafted goods.  Nearly everything here is made by local artisans.  If you've seen the movie "Eat, Pray, Love" you may recognize some of the areas.  Bargaining and haggling is expected, and can be half the fun.  You may want to shop around first, though, to get a general idea of the going price. The Market was hit by a fire in March of 2016, so check ahead of time to make sure it is in full operation again.  http://www.balistarisland.com/ubud-art-market
Featured Photo: @bhangjay | Tag #WWTTBali to be featured in our Bali City Guide
Don Antonio Blanco Museum (Ubud) – Named for the artist himself, as it is said he is the most successful Balinese artist of all time.  Visit his studio museum, sitting atop the Campuhan River, and view some fascinating pieces drawn from different periods in his career.  Entry fee:  about $4.00.  http://blancomuseum.com
LOCAL FOOD
Get ready to enjoy some amazing food at a fraction of its worth!!  Here are some good restaurants to check out while in Bali.
$$$ – Expensive
$$ – Moderate
$ – Cheap
Tamade Cafeteria – (Seminyak) –  A cozy family run restaurant with only about 15 seats, this simple establishment will definitely be one to be remembered!  Although a limited menu, their food has amazing flavor and is very affordable.  They offer traditional Indonesian food like sate babi (pork satay), nasi goring (fried rice), and bakmie ayam (chicken noodle) but also have a Western twist with   but also  Tamade sloppy fried and their  Balinese Double Chowdown Burger. This may be some of the best burgers you have ever had with those secret sauces. [$]  www.facebook.com/tamadecafeteria/
Featured Photo: @tamadecafeteria | Tag #WWTTBali to be featured in our Bali City Guide
Featured Photo: @liiinabiina | Tag #WWTTBali to be featured in our Bali City Guide
Restaurant Locavore (Ubud) – With 95% of all its products sourced locally, your meals will not only be delicious but also fresh. To ensure the highest of quality food, Locavore has a dedicated 5-course sampler for about $45 or a 7 course sampler for $60 l to take the guessing work.  They also want you enjoy yourself and estimate anywhere from 2 to 3.5 hours for your exquisite dining experience. This is a foodie's paradise and an epic dining experience. Be prepare to dine and not just eat. [ $$ ]  www.locavore.co.id
Featured Photo: @aulia_vie | Tag #WWTTBali to be featured in our Bali City Guide
Bambu (Seminyak) –  A restaurant with gorgeous decor, this Balinese Ambiance that will surely impress as you walk across bridges over ponds teaming with fish.  Book well in advance and enjoy an attentive staff that were serve authentic Indonesian cuisine that will be beautifully presented. It is overpriced for Bali standards and the food could be a bit more flavorful in my opinion but still one of the best restaurants in Seminyak. [ $$ ] www.facebook.com/bambu
Merah Putih (Petitenget Region) – This elegant restaurants works very hard to be eco-friendly, from its rain catching and filtering process to the alternative materials used in construction.  They take pride in creating Indonesian classics while experimenting with traditional spices.  Meals are served family style so everyone can enjoy a taste.  Dinner and appetizers will be just under $20 USD (265,000 IDR). Start with the yellow-fin tuna appetizer, followed up by the Sulawesi reef curry with coconut and king crab. [ $$ ]  https://merahputihbali.com/
Featured Photo: @merahputihbali | Tag #WWTTBali to be featured in our Bali City Guide
The Beach House (Echo Beach) – Enjoy some awesome BBQ at  a restaurant that yet again is an ideal spot  to watch the sunset.  Their menu changes daily based on availability but consist of  some of the freshest food from the sea.  They also have extensive lunch and breakfast menus (open at 8:00am)  A hearty breakfast of eggs, baked beans, grilled tomatoes, bacon, potatoes, and toast won't break the bank at $5.00 USD [ $ ]  www.echobeachhouse.com/index.html
Ling Lings (Seminyak) – Amazing food meets great price at this Asian fusion restaurant.  Serving food like butterfish carpaccio, tuna tataki, gyoza (dumplings) and Kimchee fries, you may have to pry yourself from your table. They also have an arsenal of unusual cocktails but there watermelon strawberry daiquiris and pina coladas (served in a pineapple) can also be very addicting. Top that with a very friendly staff and this could be your favorite restaurant in Bali. [ $ ] www.facebook.com/linglingsbali
Featured Photo: @ling_lings_bali | Tag #WWTTBali to be featured in our Bali City Guide
Ginger Moon (Seminyak) – Specializes in blending Indonesian food in a tapas style, you can enjoy a  memorable dining experience for under 20 USD a person. Their pizzas with an Indonesian twist are some of their most popular items but also be sure to their spring rolls, dumplings, or their smoky chicken in cassava leaves. [ $$ ] http://gingermoonbali.com/
Featured Photo: @gingermoonbali | Tag #WWTTBali to be featured in our Bali City Guide
ROMANCE
Massages  – Lord have mercy!! Massages, Massages, and more Massages please.  You can have a quality massage for an hour for no more than $10.  But why just go for one hour, have massages multiple times a day.  Whether you are staying at a hotel, hostel, AirBNB, or someone's vacation rental, they are sure to have some massage connections so be sure to advantage. Our masseuses came to our house and we got a couple's massage.  I must say, heaven got a little bit closer.
Balinese Hot Springs
There are a number of Hot Springs in Bali but here are two that stand out the most!!
Batur Natural Hot Springs – Lake Batur offers an excellent opportunity to hike up its nearby volcano (see Activities/Adventure) but for those who want to continue to unwind, you can also visit this lake's healing hot springs. The facilities offer a variety of hot water pools that include both fresh and natural thermal mineral water and once you are done letting your muscles relax you're your body rejuvenate you can enjoy the spectacular view of the Lakefront pier. It is located 2 hours from airport.
Featured Photo: @volunteerinbali | Tag #WWTTBali to be featured in our Bali City Guide
Banjar Hot Springs (Banjar) – This multi-tiered hot spring is centuries old and has 8 dragon spouts that flow healing waters into a smaller pool which eventually leads into larger ones.  Don't be surprised to see a bit of a sulfuric sediment that will help make this relaxing experience even more therapeutic.  Located in the north of Bali, it is approximately 3 hours form that airport so it is quite the distance.  It would be a good idea to group this trip with some other activities like the Dolphin Watching, Rice Terrace (Bunsungbiu), or some of the many waterfalls (Gigit, Munduk, Carat etc).
Featured Photo: @ethinini | Tag #WWTTBali to be featured in our Bali City Guide
NIGHTLIFE
Sky Garden Rooftop Lounge (Kuna/Legian) – Get ready to go on a club crawl under one roof.  Sky Garden offers you 8 clubs so take the night in progressive steps. Come for dinner, and then tip over to Opus Lounge or Bang Bang for live music and karaoke, and then enjoy Pure Nightclub with some sensational DJ jams until 3:00 am. There is also the most notable rooftop lounge, the Sky Dome which plays Hip-Hop and R&B. So many options so little time! See link for more info. http://skygardenbali.com
Featured Photo: @thebeatbalilive | Tag #WWTTBali to be featured in our Bali City Guide
 VH (Velvet) Bali – (Kuna/Legian) –  A great rooftop restaurant to watch the sunset and also turns into a club at night. Superior mixologists and superb laser shows combine forces with spectacular DJ's to make this a memorable night.  What else would you expect from a club called Velvet & Hypnotized? www.bali-indonesia.com/vh-bali.htm      
Featured Photo: @velvetrooftopbar | Tag #WWTTBali to be featured in our Bali City Guide
 La Favela (Seminyak) – Welcome to the Jungle!  A bohemian chic restaurant with a décor that resembles that of lush green amazon rain forest mixed with a retro infused cave.  This amazing venue is a restaurant by day and club for many foreigners at night playing a mix of hip hop, pop, and house music.  It can get quire crowded so expect for things to be bit.  See if you can find the picture of Tupac. www.lafavela.com
Featured Photo: @lafavelabali_ | Tag #WWTTBali to be featured in our Bali City Guide
 Bounty Disotheque (Kuta) Decorated as a legendary ship this discotheque is composed of three separate clubs (Taverm Nar, Harbour Bar, and Captain Bar) that has DJ's spinning Hip Hop, R&B, and Fun.  With a smorgasbord of nightlife options than range from karaoke, live music, foam parties to drinking competitions, go-go dancers and fashion shows, this will be another awesome place to party until the sun comes up. www.bali-indonesia.com/bounty-discotheque.htm
Jenja (Seminyak) – Come to hear R&B, old school Hip Hop, and Funk with the sophisticated crowd at Jenja Bar & Club.  Try the signature cocktail "Tropical Tickle" which combines lemongrass, lime, pineapple and agave tequila, or the "Jenja Moon" that is a concoction of mana straight from heaven.  Things start ramping up after 10:00 and carry over until about 2:00 am.  http://jenjabali.com      
Featured Photo: @jenjabali | Tag #WWTTBali to be featured in our Bali City Guide
 Mint (Seminyak) – Get your groove on with the young and gorgeous crowd at Mint.  Terrific place for after dinner drinks and late night excursions.  Dress to impress and enjoy some live music or head to the outside terrace.  It's one of the hottest spots around for both locals and tourists.  www.mintbali.com
Kuta Theater (Kuta) – If you are looking for a change a pace for a nightlife option then this theatrical drama is a great alternative.  Filled with tricks like sawing ladies in half, levitations, and vanishing tricks, this show will keep you guessing as performers mix Balinese culture with magical entertainment. For $10 USD this will be good hour spent before or after dinner. www.kutatheater.com
 Featured Photo: @kutatheater | Tag #WWTTBali to be featured in our Bali City Guide
WHERE TO STAY
Seminyak – This is an upmarket resort area, so lots of 5 star resorts and secluded villas.  This is where I stayed and I lived in a house like you saw in MTV's cribs that ran in the 2000's. You'll find the island's best restaurants in this area and lots of chic clubs. It is very expat friendly and this is a great place to shop designer boutiques and for brand name clothing.
Ubud – Filled with lush, green valleys, culture, and history.  There are several resorts here, and you are close to the islands' artsy crowd where you can view their work and make purchases.  Night life is pretty low key, but there are plenty of museums, royal palaces, and fine dining to be had.  Most people just do day trip to the Monkey Forrest, Goa Gajah, and the Tegallalang Rice Terraces which are also in this area.
Featured Photo: @asiyami_gold | Tag #WWTTBali to be featured in our Bali City Guide
Kuta – Bali's most famous beach area!!!  It used to be a quiet fishing village before it turned into a tourist mecca with tons of nightlife.  If you're on a budget, and want to party until dawn, this is the place for you.
Featured Photo: @adidharmahotel | Tag #WWTTBali to be featured in our Bali City Guide
Legian – This area is quieter than Kuta and still offers some beautiful beaches.  This area is more eclectic than other parts of the island and draws a pleasant mixture of young travelers and partiers.  It's a good landing spot if you want a bit of peace and quiet, but still be able to party like there is no tomorrow.
Uluwata/Jimbaran – Located on Bali's southwestern coast, get ready for a smorgasbord of villas and luxury resorts scattered through the lush forest and cliffs of Bali.  The views of some of these accommodations are absolutely breathtaking.   If your are looking for a romantic getaway or just trying to relax, this is the location for you.
Featured Photo: @eltonandersonjr | Tag #WWTTBali to be featured in our Bali City Guide
Suggested Duration – 6-9 days
Visa – Yes, a visa on arrival is required for US citizens.  It will cost $35 and last for 30 days. Make sure to have cash.
Airport Transportation – You will arrive into Ngurah Rai Denpensar (DPS) airport when coming to Bali.  Depending on your accommodations you can schedule a private pickup or use a taxi.  Official taxis are fixed price and will range anywhere from 100,000 rupiah to about 425,000 rupiah so it really depends where you are going. Here are some 2016 prices for some of the more popular locations from the airport: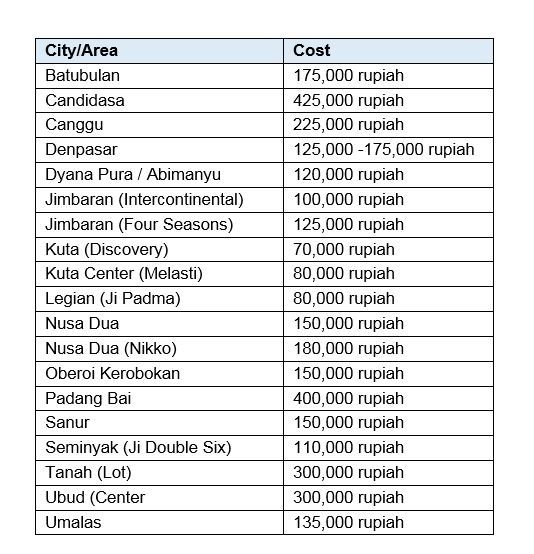 General Transport – The public transit is Bali would be cabs, minibuses, or vans as most sites are not close to each other. The buses and vans are shared rides and room is sparse.  Dewa Bali Tours has drivers that can pick you up at the airport and get you to your hotel for as little as  $11 per carload but compare to the above Taxi prices.  Hiring a driver for a day can be done for $40 or less.   There's always the option of renting a jeep but you'll need an international driving license, and lots of insurance.  In Bali, everyone is also on a moped.  I would not suggest this though. It is loads of fun but it would be too easy to get into an accident that will end up ruining the rest of your trip.  This is coming from the dare devil by the way so take the advice.
MY EXPERIENCE
Pros – Everything in Bali is really cheap.  It is almost the perfect mix of being Europeanized but still holding on significantly to its culture.  Very tourist friendly and many cool things to do and see like Elephant Safari, Monkey Forrest, Rice Fields, and Temples. Also, best place to get a massage. I am not a fan of the Thai massages but these Balinese massage were just right.  Bali is also a great place to party!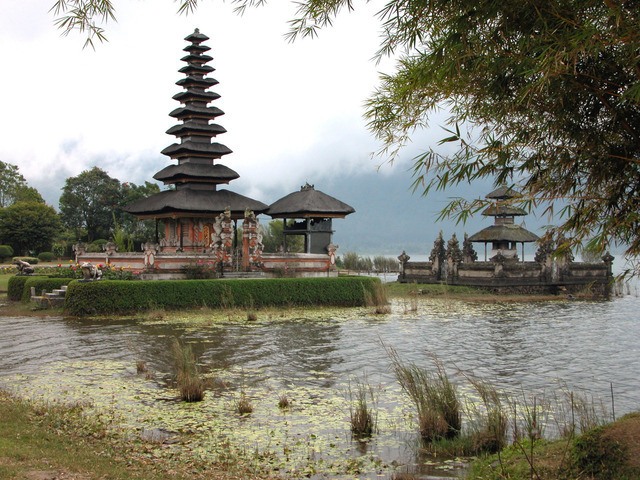 Cons – I don't really have anything bad to say about Bali. It literally has everything you would ever want no matter your travel style.  I guess I just wish it a was a bit closer to the U.S. so I can take advantage of this awesome place just like the Australians do.
Travel Tip – There are tons to see and do in Bali and it can be a bit overwhelming and difficult to plan out these activities logistically. I mean rice paddy fields, volcanoes, various temples, baby orangutans, elephant's safaris etc. So first, you won't get to everything so let's level set. To help though, I would use this guide figure out your top 5 things you want to see and then use Viator to give you an idea of a sample itinerary and pricing.  Once you have that, either call the tour company directly or use other local guides to see about a better price and then boom! You in there!!!
My Experience – Bali was quite a change for pace me as part of my 7 month trip around the world. Part of it was due to me traveling with Najah and a group of Kellogg student (man these business students travel so luxuriously!!!). However,  another part of  was just the nature of Bali, in particular Seminyak.  It was just very calm since we were not staying in Kuta or Legian so then I just kind of adapted.  Another words, I went into straight relax mode.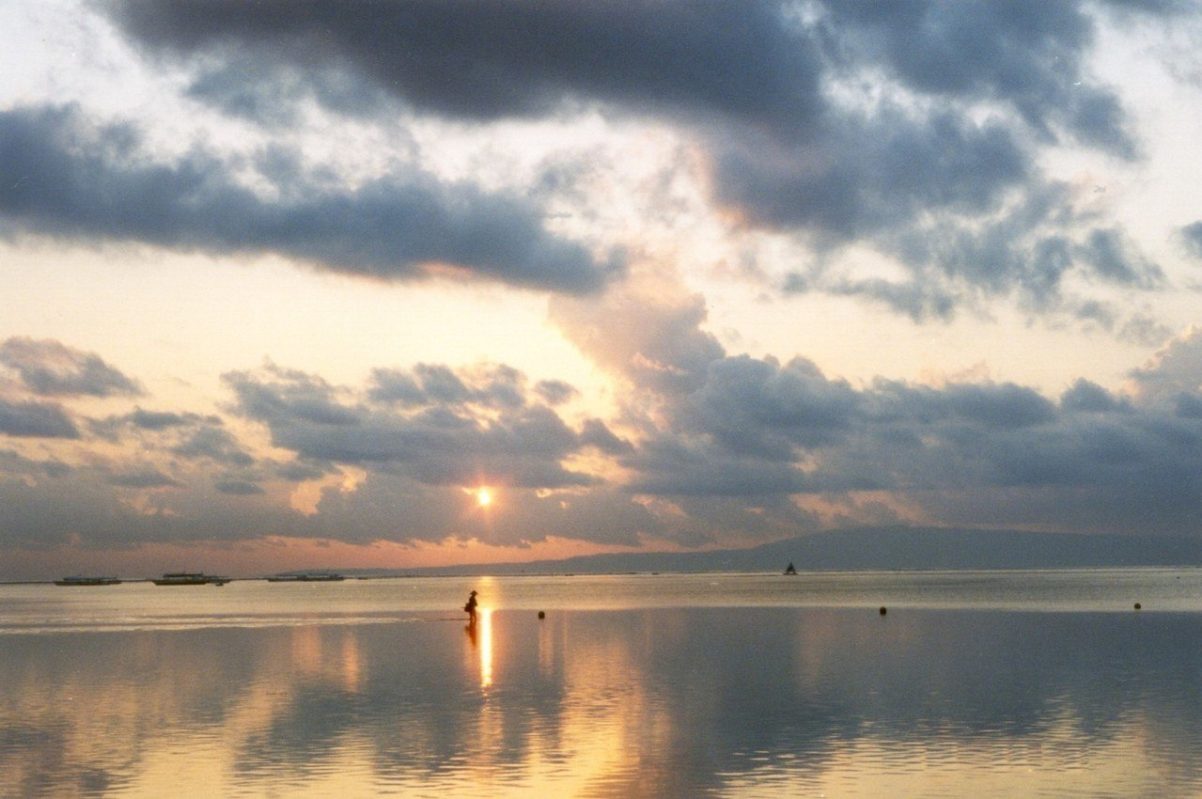 We stayed in this massive house that really should have been on MTV cribs.  With 4 bedrooms, outdoor showers, cabanas, personal chef, all surrounded by a pool, it was everything!! 
Bali is also known for its massages so needless to say we had masseuses come to the house on at least three different occasions.  I think I may even had multiple massages throughout the course of a single day lol. They are so cheap, with a massage for an hour being approximately $10 USD.  This is the complete opposite of me since I'm normally trying to do crazy things like jumping off buildings or swimming with crocodiles. 
The R&R continues when I went to Potato Head. Luckily a member of our group did the research and ensured that some of us got their early (like at 9 a.m.) because the beach beds by the infinity pool are normally gone within an hour of opening.  We were indeed successful at attaining those beds and boy was it worth it!! This was probably the first time in my life I did absolutely nothing productive for an entire day. I literally just ate food, ordered drinks, periodically took a dip in the pool,took a nap, ate more food, ordered more drinks.  I just did it over and over again in no particular order for an unbelievable 12 hours!!  Completely unheard of (at least for me).  I definitely put on a couple of pounds that day but it was well worth as my experience at Potato Head was completely amazing!! 
Bali is known for its partying but this trip focus was more about seeing sites and relaxing. We did go to La Favela which was awesome but only stayed for a bit because we got tired early.  When I go in relax mode, I go all the way!!
As far as sites, we did go the Monkey Forest in Ubud.  This was a very entertaining experience especially since two of my group mates got their water stolen by some mischievous monkeys.  The monkeys are so cute but they can smell food and even more so weakness, so be sure to stand tough.  In addition to playing with the monkeys, they also left me with parting gift of some poop on my shoulder.  I felt so special!!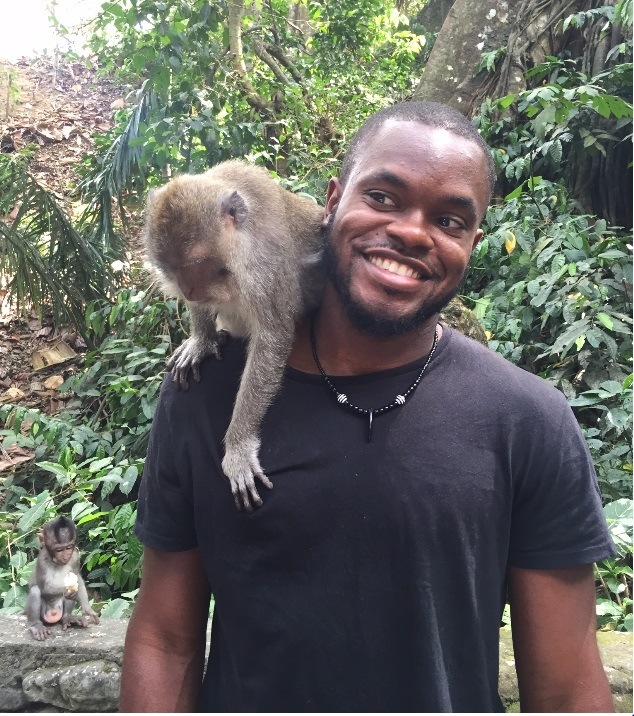 In Bali, visiting an Elephant Safari is a must!!  However, make sure do your own research so you feel comfortable. The one described in the Activities/Adventure section seemed to be a safe establishment to play with elephants and learn more about them.  However, we went to one the day before, and just walked out because the conditions looked terrible!! At the Elephant Safari Park you have the opportunity to bathe, feed, and ride elephants.  It was a really fun experience and I would highly recommend it. Bathing and feeding the elephants were the highlight and riding one was probably towards the bottom of the list (it got boring quickly and probably shouldn't be riding these beautiful animals anyway).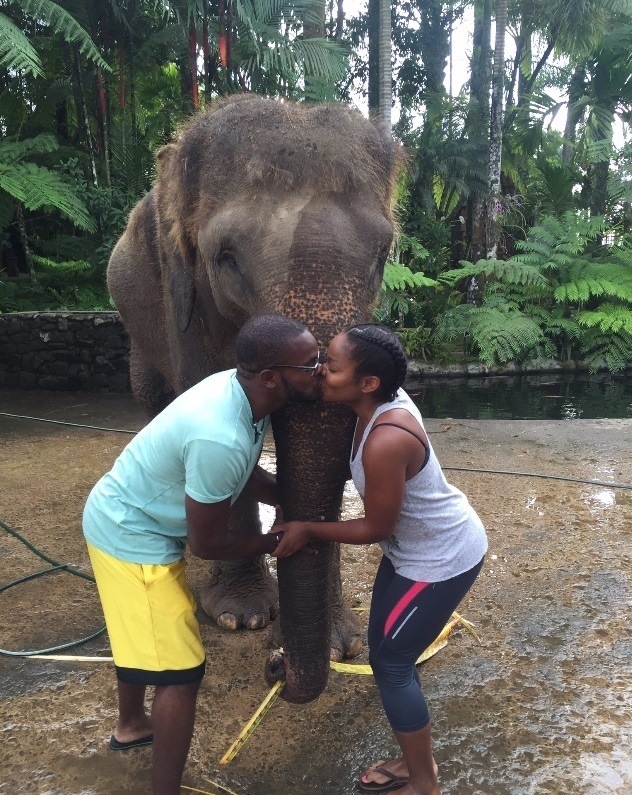 All in all Bali is a beautiful place. Due to timing we could not see the Tegalalang Rice Terraces or the Besakih Temple so I will have to come back, but there is more than enough to do in Bali to relax with more than enough adventure to keep you going!!